Get Rewarded!
Purchase Select DEWALT® Tools
and Get Bonus Items
Rules and Regulations
Questions? We Have Answers
How do I redeem this promotion?
Scroll down to the redemption registration and enter your registration information. Select your qualifying DEWALT® product purchased, select your bonus item, and upload a picture of your invoice with the qualifying purchase.
How many bonus items can I submit for?
You can only redeem for one bonus item per invoice.
When is this promotion valid?
Promotion is valid for purchases made from 1/1/2020 through 2/29/2020. All redemptions must be submitted by 3/15/2020. Purchases must be made at a participating Fastenal® location.
Are invoices required for redemption?
Yes, proof of purchase on a single invoice is required for submission. Uploads must show the full Fastenal® invoice of DEWALT® products.
What purchases qualify for this promotion?
The following DEWALT® items qualify – DCD130T1, DCD200D1, DCD460T2, DCD470X1, DCD991P2, DCD996P2, DCE150D1, DCE151TD1, DCE155D1, DCE200M2k, DCE300M2, DCE350M2, DCE400D2, DCE700X2K, DCF880M2, DCF887M2, DCF890M2, DCF894P2, DCF899P2, DCG412P2, DCG413R2, DCG414T2, DCGG571M1, DCH481X2, DCH733X2, DCH773Y2, DCK280C2, DCK287D2, DCK299D1T1, DCK299M2, DCK299P2, DCK299P2LR, DCK420D2, DCK483D2, DCK484D2, DCK494P2, DCK521D2, DCK594P2, DCK694P2, DCK695P2, DCKTC299P2BT, DCN701D1, DCS350D1, DCS374P2, DCS376P2, DCS380P1, DCS388T2, DCS520ST1, DCS520T1, DCS570P1, DCS575T2, DCS577X1, DCS690X2.
Is there a limit to redemptions?
Each redemption must be from items purchased on a single transaction. Each customer can submit a maximum of 5 redemptions.
When can I expect to receive my bonus tools?
Bonus tools are provided by mail. Please allow 6-8 weeks for delivery. We reserve the right to substitute bonus tool for one of equal or greater value if one of the bonus tools is unavailable.

Promotion 1
PURCHASE A SELECT PREMIUM FLEXVOLT KIT
2191706
DCS690X2
9IN 60V CONSTRUCTION SAW
2144079
DCH481X2
60V MAX* Brushless 1-9/16″ SDS MAX Combination Hammer (9.0 AH FV)
2191729
DCH733X2
60V 1-7/8″ SDS MAX Combi Hammer Kitted
0256915
DCH773Y2
60V MAX 2″ SDS MAX COMB HAMMER KIT
GET A BONUS BARE TOOL:
DCG414B
60V GRINDER BARE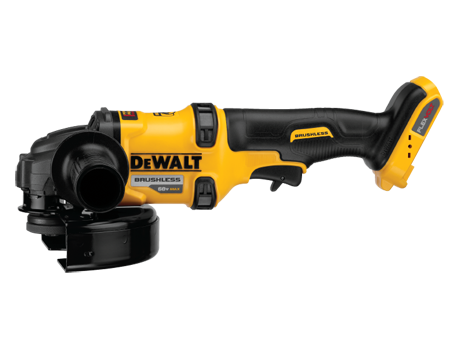 DCS388B
60V RECIPROCATING SAW BARE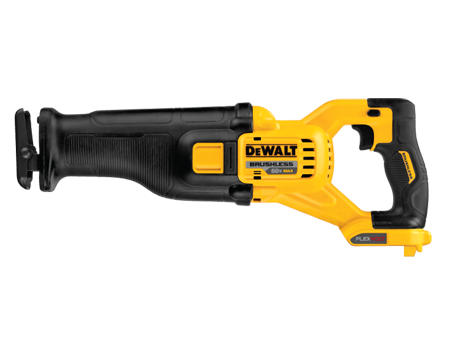 DCS577B
60V MAX* FLEXVOLT WORM DRIVE STYLE SAW BARE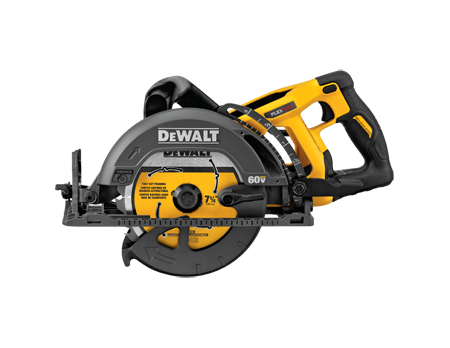 DCB612
20V/60V MAX FLEXVOLT 12Ah BATTERY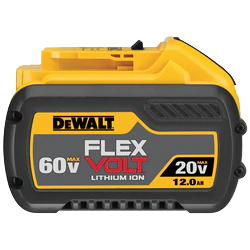 ---
Promotion 2
PURCHASE A SELECT FLEXVOLT KIT
2125728
DCD460T2
60V STUD/JOIST DRILL KIT
2125724
DCG414T2
60V GRINDER 2 BATTERY KIT
2125711
DCS388T2
60V RECIPROCATING SAW 2 BATTERY KIT
2132253
DCS520T1
6 1/2″ 60V MAX TRACK SAW KIT
2132254
DCS520ST1
6 1/2″ 60V MAX TRACK SAW KIT WITH 59 INCH TRACK
0256942
DCD470X1
60V MAX IN-LINE STUD&JOIST DRL KIT
2140082
DCD130T1
60V MIXER/DRILL W/ E-CLUTCH SYS KI
2125708
DCS575T2
60V CIRCULAR SAW 2 BATTERY KIT
91198439
DCS577X1
60V MAX* FLEXVOLT WORM DRIVE STYLE SAW KIT INCL 1 60V 90AH
GET A BONUS BARE TOOL:
DCS367B
20V MAX BRUSHLESS COMPACT RECIP SA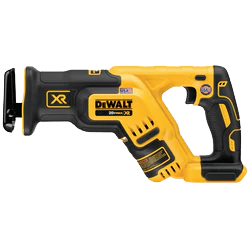 DCF894B
20V MAX XR COMPACT HIGH-TORQUE IMP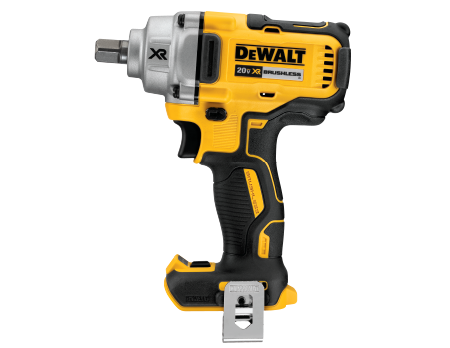 DCF887B
20V MAX* XR 3-SPEED BL IMPACT DRIVER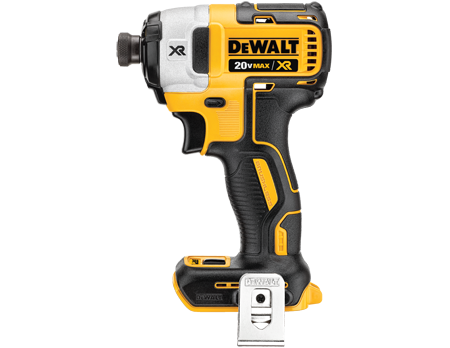 DCG413B
20V XR BRUSHLESS 4.5iN GRINDER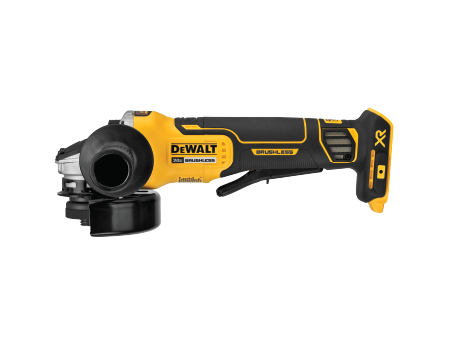 ---
Promotion 3
PURCHASE A SELECT COMBO KIT
2121449
DCK299P2
20V MAX* XR Lithium Ion Brushless Hammerdrill / Impact Driver Combo Kit (5.0Ah, Kit Box)
2164817
DCK299P2LR
20V MAX XR PREM 2 KIT LANYARD READY
2191727
DCKTC299P2BT
20V MAX XR 2 KIT TOOL CONNECT
2156652
DCK299M2
20V MAX* XR Lithium Ion Brushless Hammerdrill / Impact Driver Combo Kit (4.0Ah, Soft Bag)
2125730
DCK299D1T1
FLEXVOLT HAMMERDRILL & IMPACT KIT
GET A BONUS BARE TOOL OR BATTERY:
DCS380B
20V MAX RECIPROCATING SAW (Tool Only)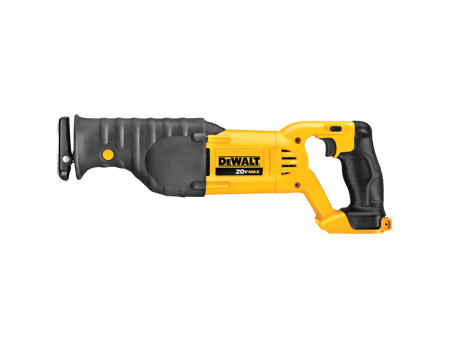 DCB206
20V MAX LIION 6.0AH BATTERY PACK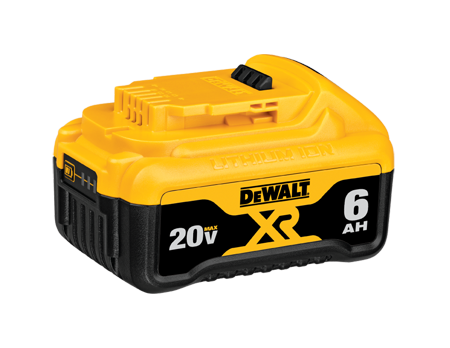 DCG412B
20V MAX CUT-OFF TOOL (TOOL ONLY)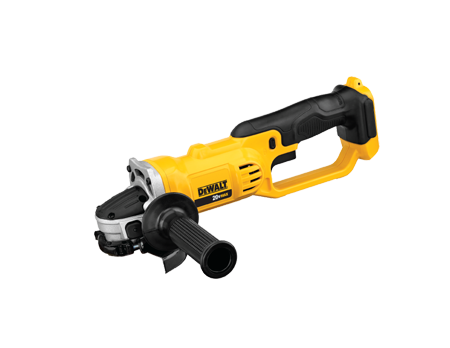 ---
Promotion 4
PURCHASE SELECT SINGLE TOOL KITS
2121440
DCF887M2
20V MAX G2 BRUSHLESS IMPACT DRIVER KIT
2113270
DCGG571M1
20V Grease Gun
2156653
DCD996P2
20V MAX* XR Lithium Ion Brushless Premium 3-Speed Hammerdrill Kit (5.0Ah)
2118429
DCS380P1
20V MAX* Lithium Ion Reciprocating Saw Kit (5.0 Ah)
0226740
DCF899P2
20V BL 1/2IN IMPACT WRENCH KIT W PIN 5Ah
2117783
DCF880M2
20V Max* Lithium Ion 1/2″ Impact Wrench (4.0Ah)
2164759
DCF890M2
20V MAX XR 3/8IN COMPACT IMPACT WR
2181810
DCG413R2
20V XR BRUSHLESS 4.5IN GRINDER KIT
2121453
DCS374P2
20V MAX* DEEP CUT BAND SAW KIT
2132012
DCS570P1
20V MAX BRUSHLESS 7 1/4 CIRC SAW KIT
2160830
DCD991P2
20V MAX* XR Lithium Ion Brushless Premium 3-Speed Drill / Driver Kit (5.0 Ah)
91197177
DCF894P2
20V MAX XR COMPACT HIGH-TORQUE IMP
2118432
DCG412P2
20V MAX* Lithium Ion Cut-Off Tool Kit (5.0 Ah)
0227473
DCS376P2
20V MAX DUAL HANDED BANDSAW KIT
GET A BONUS BARE TOOL OR BATTERY:
DCB205
20V MAX* 5 ah Battery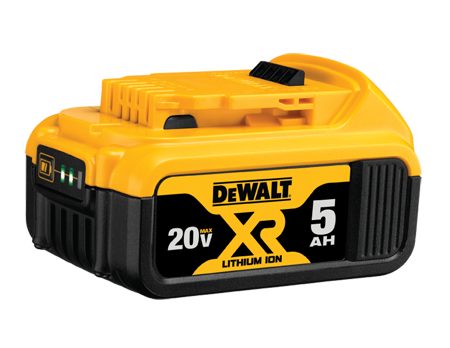 DCS380B
20V MAX RECIPROCATING SAW (Tool Only)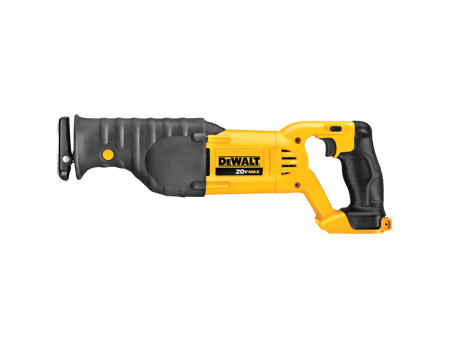 DCF887B
20V MAX* XR 3-SPEED BL IMPACT DRIVER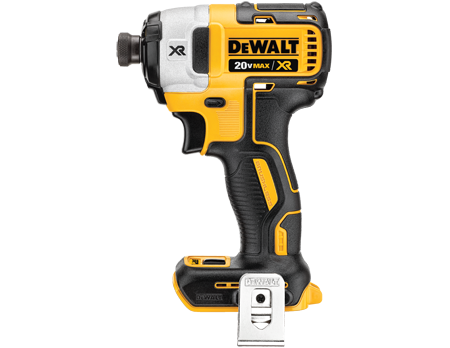 ---
Promotion 5
PURCHASE SELECT COMBO KITS
2121448
DCK287D2
20V MAX XR BL COMPACT HD & IMPACT COMBO
2126908
DCK484D2
20V MAX XR LI-ION COMPACT 4 TOOL KIT
0245051
DCK280C2
20V MAX Li-Ion Compact Drill & Impact Combo Kit (1.5 Ah)
2132248
DCK420D2
20V MAX LI-ION COMPACT 4-TOOL COMBO
0256971
DCK521D2
20V Max 5 Piece Combo Kit
2126907
DCK483D2
20V MAX XR LI-ION COMPACT 4-TOOL K
2126909
DCK494P2
20V MAX XR LI-ION 4-TOOL COMBO KIT
2126910
DCK594P2
20V MAX XR LI-ION 5-TOOL COMBO KIT
2126911
DCK694P2
20V MAX XR LI-ION 6-TOOL COMBO KIT
2126912
DCK695P2
20V MAX XR LI-ION 6-TOOL COMBO KIT
GET A BONUS BATTERY OR BARE TOOL:
DCB205
20V MAX* 5 ah Battery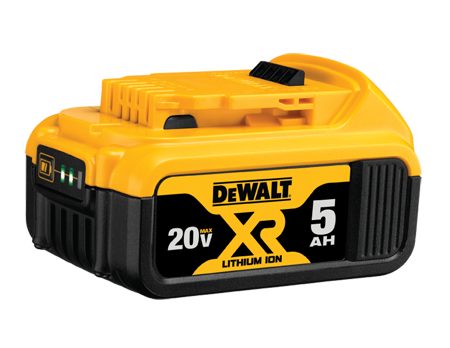 DCG412B
20V MAX CUT-OFF TOOL (TOOL ONLY)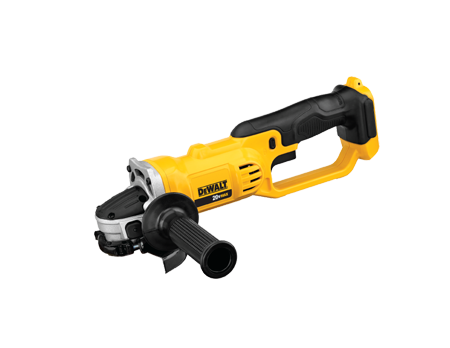 DCS380B
20V MAX RECIPROCATING SAW (Tool Only)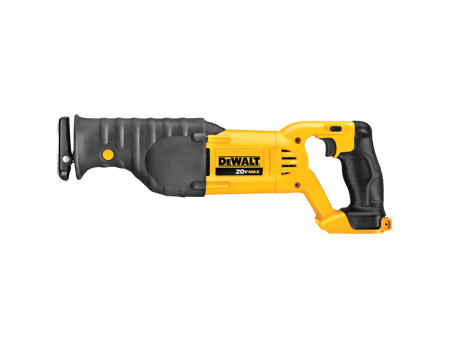 ---
Promotion 6
PURCHASE SELECT MEP KITS
2181818
DCE151TD1
20V MAX CABLE STRP KIT CU/AL THHN/XHHW
0256762
DCN701D1
20V MAX ELECT WIRE STAPLER – BARE
2161783
DCS350D1
20V CORDLESS THREADED ROD CUTTER K
2181815
DCD200D1
20V MAX XR DRAIN SNAKE KIT
2181845
DCE400D2
20V MAX PEX EXPANSION TOOL KIT
GET A BONUS BARE TOOL, BATTERY, OR LIGHT:
DCB203
20V MAX 2.0AH LI-ION BATTERY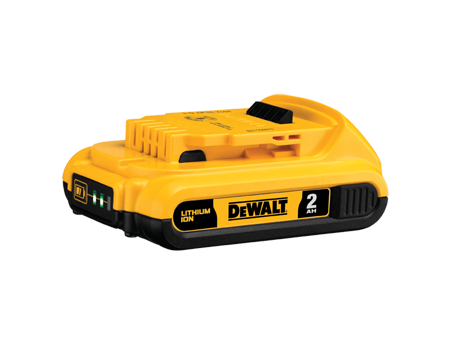 DCF887B
20V MAX* XR 3-SPEED BL IMPACT DRIVER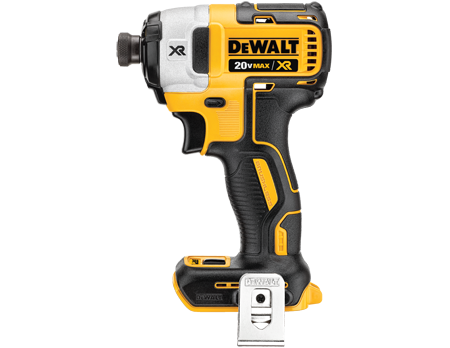 DCS380B
20V MAX RECIPROCATING SAW (Tool Only)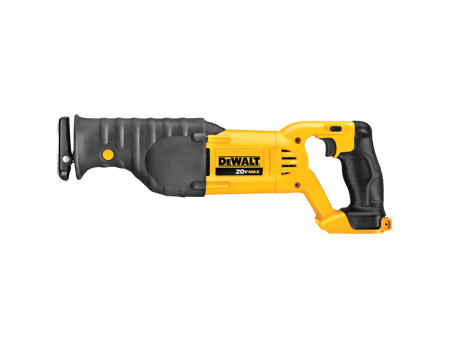 DCF680N2
8V MAX MAC SCREWDRIVER KIT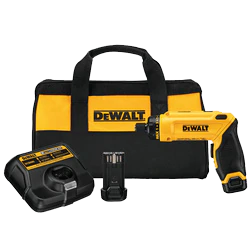 DCL040
20V MAX LED Flashlight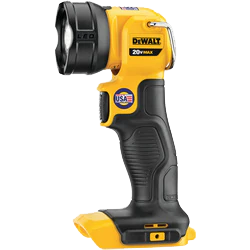 DCD796B
20V MAX XR Cordless Lithium-Ion Compact Hammer Drill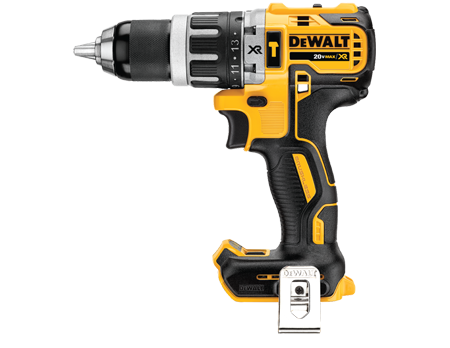 DCV581H
20V / 18V MAX AC/DC WET DRY VAC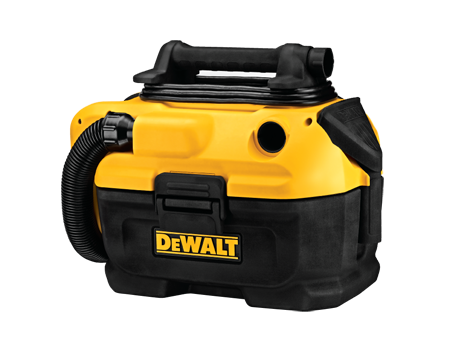 DCE511B
20V MAX CORDLESS/CORDED JOBSITE FA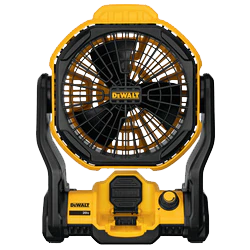 ---
Promotion 7
PURCHASE A SELECT CRIMPING TOOL KIT
2161778
DCE200M2k
20V MAX COPPER PIPE CRIMP TOOL KIT
2161779
DCE300M2
DIED CABLE CRIMPING TOOL KIT
2161780
DCE350M2
DIELESS CABLE CRIMPING TOOL KIT
GET A BONUS TOOL KIT:
DCS374P2
20V MAX* DEEP CUT BAND SAW KIT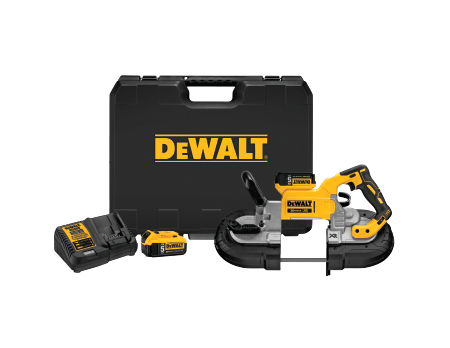 DCS376P2
20V MAX DUAL HANDED BANDSAW KIT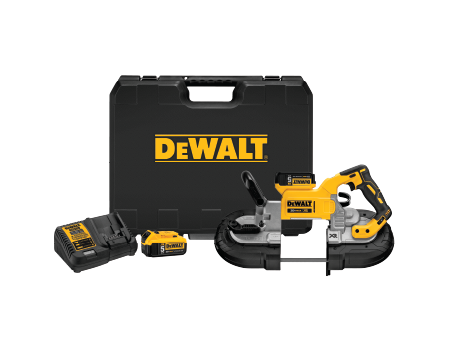 DCS371P1
20V MAX BANDSAW KIT (5.0AH)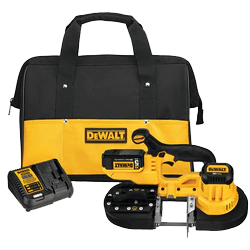 ---
Promotion 8
PURCHASE A SELECT CABLE CUTTING KIT KIT
2161782
DCE150D1
20V MAX CABLE CUTTING TOOL KIT
2181879
DCE155D1
20V MAX ACSR CABLE CUTTING TOOL
GET A BONUS TOOL KIT OR BATTERIES:
DCF887D2
20V MAX G2 BRUSHLESS IMPACT DRIVER KIT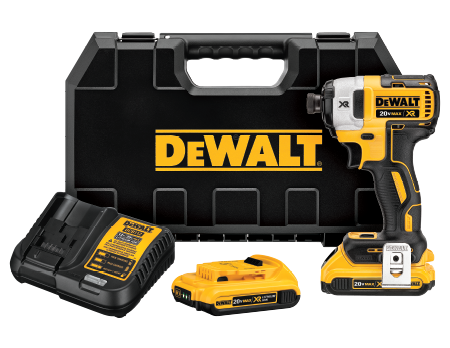 DCCS620P1
DEWALT 20V MAX COMPACT CHAINSAW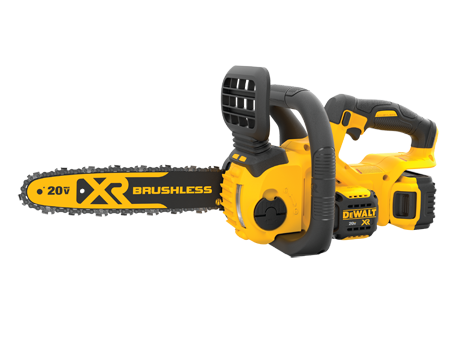 DCB2032
20V MAX 2.0AH LI-ION BATTERY 2 PACK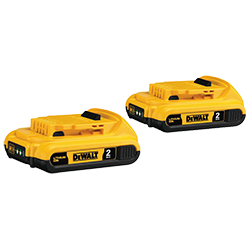 ---
Promotion 9
PURCHASE A FLEXVOLT PIPE THREADER KIT
DCE700X2K
60V FLEXVOLT CORDLESS PIPE THREADER KIT
GET A BONUS BANDSAW KIT AND IMPACT DRIVER:
DCS371P1
20V MAX BANDSAW KIT (5.0AH)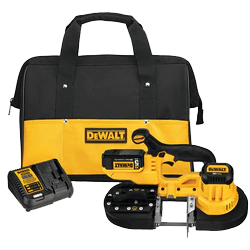 DCF887B
20V MAX* XR 3-SPEED BL IMPACT DRIVER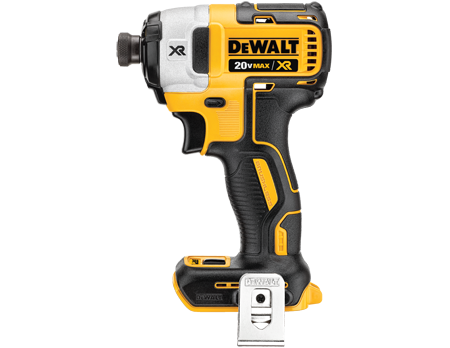 Redemption Registration
Redeem Your Bonus Items