Get Rewarded!
Purchase Select DEWALT® Tools
and Get Bonus Items
Rules and Regulations
Questions? We Have Answers
How do I redeem this promotion?
Scroll down to the redemption registration and enter your registration information. Select your qualifying DEWALT® product purchased, select your bonus item, and upload a picture of your invoice with the qualifying purchase.
How many bonus items can I submit for?
You can only redeem for one bonus item per invoice.
When is this promotion valid?
Promotion is valid for purchases made from 4/1/2020 through 6/30/2020. All redemptions must be submitted by 7/15/2020. Purchases must be made at a participating Fastenal® location.
Are invoices required for redemption?
Yes, proof of purchase on a single invoice is required for submission. Uploads must show the full Fastenal® invoice of DEWALT® products.
What purchases qualify for this promotion?
The following DEWALT® items qualify – DCE511B, DCF880B, DCF883B, DCGG571B, DCL074, DCL079B, DCS331B, DCS371B, DCS373B, DCS380B, DCS387B, DCS391B, DCS491B, DCS494B, DCS496B, DCS551B, DCV517B, DCV581H, DCD791B, DCD996B, DCD997B, DCF622B, DCF887B, DCF888B, DCF890B, DCF897B, DCF898B, DCF899B, DCF899HB, DCG413FB, DCS367B, DCW210B, DCG426B, DCH263B, DCN692B, DCW600B, DCH273P2, DCH273P2DHO, DCH293R2, DCH293X2, DCH133M2, DCH263R2, DCH263R2DH, DCD991P2, DCF887M2, DCF894P2, DCF894HP2, DCG412P2, DCS374P2, DCS376P2, DCD740C1, DCH481X2, DCH733X2, DCH773Y2, DCS690X2, DCE400D2.
Is there a limit to redemptions?
Each redemption must be from items purchased on a single transaction. Each customer can submit a maximum of 5 redemptions.
When can I expect to receive my bonus tools?
Bonus tools are provided by mail. Please allow 6-8 weeks for delivery. We reserve the right to substitute bonus tool for one of equal or greater value if one of the bonus tools is unavailable.

Promotion 1
PURCHASE ANY 2 BARE TOOL
91208147
DCE511B
11″ CORDED/CORDLESS JOBSITE FAN
2121436
DCF880B
20V MAX* 1/2" IMPACT WRENCH
0259900
DCF883B
20V MAX* 3/8" IMPACT WRENCH
2113271
DCGG571B
60V MAX 2″ SDS MAX COMB HAMMER KIT
0256757
DCL074
TOOL CONNECT™ 20V MAX* ALLPURPOSE CORDLESS WORK LIGHT
2169458
DCL079B
20V MAX* CORDLESS TRIPOD LIGHT
0259918
DCS331B
20V MAX* JIG SAW
2118405
DCS371B
20V MAX* BAND SAW
0259923
DCS373B
20V MAX* METAL CUTTING CIRCULAR SAW
0259924
DCS380B
20V MAX* CORDLESS RECIPROCATING SAW
2121454
DCS387B
20V MAX* COMPACT CORDLESS RECIPROCATING SAW
0259925
DCS391B
20V MAX* 6-1/2″ CIRCULAR SAW
2161680
DCS491B
20V MAX* 18G SWIVEL HEAD SHEARS
2161683
DCS494B
20V MAX* 14GA SWIVEL HEAD DOUBLE CUT SHEARS
2161682
DCS496B
20V MAX* 18GA SWIVEL HEAD OFFSET SHEARS
2118421
DCS551B
20V MAX* DRYWALL CUT-OUT TOOL
2164756
DCV517B
20V MAX* 1/2 GALLON WET/DRY PORTABLE VAC
0228814
DCV581H
18/20V MAX* CORDLESS/CORDED WET-DRY VACUUM
2161737
DCD791B
20V MAX* XR® BRUSHLESS COMPACT DRILL/DRIVER
2336165
DCD996B
20V MAX* XR® BRUSHLESS 3-SPEED HAMMER DRILL/DRIVER
2128199
DCD997B
20V MAX* XR® BRUSHLESS TOOL CONNECT™ HAMMERDRILL
2164753
DCF622B
20V MAX* XR® VERSA-CLUTCH™ ADJUSTABLE TORQUE SCREWGUN
2121438
DCF887B
20V MAX* XR® 1/4" 3-SPEED IMPACT DRIVER
2128204
DCF888B
20V MAX* XR® BRUSHLESS TOOL CONNECT™ IMPACT DRIVER
2164758
DCF890B
20V MAX* XR® 3/8" COMPACT IMPACT WRENCH
2161776
DCF897B
20V MAX* XR® HIGH TORQUE 3/4" IMPACT WRENCH WITH HOG RING RETENTION PIN ANVIL
2121442
DCF898B
20V MAX* XR® HIGH TORQUE 7/16" IMPACT WRENCH WITH QUICK RELEASE CHUCK
0226737
DCF899B
20V MAX* XR® HIGH TORQUE 1/2″ IMPACT WRENCH WITH DETENT PIN ANVIL
0226738
DCF899HB
20V MAX* XR® HIGH TORQUE 1/2" IMPACT WRENCH WITH HOG RING ANVIL
2181809
DCG413FB
20V MAX* XR® 5″ FLATHEAD PADDLE SWITCH SMALL ANGLE GRINDER WITH KICKBACK BRAKE
2181873
DCS367B
20V MAX* XR® BRUSHLESS COMPACT RECIPROCATING SAW
2191734
DCW210B
20V MAX* XR® 5″ BRUSHLESS CORDLESS VARIABLE-SPEED RANDOM ORBITAL SANDER
91198451
DCG426B
20V MAX* 1-1/2″ VARIABLE SPEED CORDLESS DIE GRINDER
0256901
DCH263B
20V MAX* XR® BRUSHLESS 1-1/8″ SDS PLUS D-HANDLE ROTARY HAMMER
2118402
DCN692B
20V MAX* CORDLESS 30° PAPER COLLATED FRAMING NAILER
0256765
DCW600B
20V MAX* XR® BRUSHLESS CORDLESS COMPACT ROUTER
GET A BONUS:
FASTENAL® #
DESCRIPTION
IMAGE
0262632
DCB205-2CK
20V MAX* 5.0AH STARTER KIT WITH 2 BATTERIES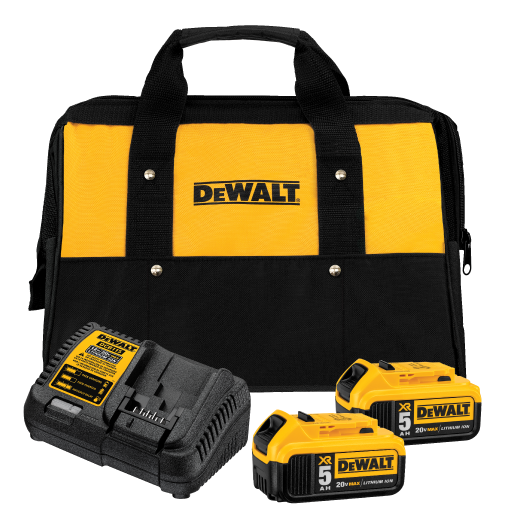 ---
Promotion 2
PURCHASE SELECT CORDLESS HAMMERS
0233676
DCH273P2
20V MAX* XR® BRUSHLESS 1" L-SHAPE SDS PLUS ROTARY HAMMER KIT
2132255
DCH273P2DHO
20V MAX* XR® BRUSHLESS 1" L-SHAPE SDS PLUS ROTARY HAMMER KIT WITH ON BOARD DUST EXTRACTOR
2164749
DCH293R2
20V MAX* XR® BRUSHLESS 1-1/8" L-SHAPE SDS PLUS ROTARY HAMMER KIT (6.0AH)
2164750
DCH293X2
20V MAX* XR® BRUSHLESS 1-1/8" L-SHAPE SDS PLUS ROTARY HAMMER KIT (9.0AH)
2164746
DCH133M2
20V MAX* XR® BRUSHLESS 1" D-HANDLE ROTARY HAMMER KIT
0256902
DCH263R2
20V MAX* XR® BRUSHLESS 1-1/8″ SDS PLUS D-HANDLE ROTARY HAMMER KIT
0256903
DCH263R2DH
20V MAX* XR® BRUSHLESS 1-1/8″ SDS PLUS D-HANDLE ROTARY HAMMER KIT WITH ON BOARD DUST EXTRACTOR
GET A BONUS:
FASTENAL® #
DESCRIPTION
IMAGE
2181812
DCB206
20V MAX PREMIUM XR® 6.0AH LITHIUM ION BATTERY PACK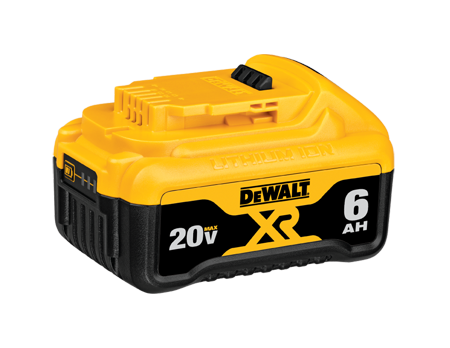 ---
Promotion 3
PURCHASE SELECT SINGLE TOOL KITS
2336525
DCD991P2
20V MAX* XR® LITHIUM ION BRUSHLESS 3-SPEED DRILL/ DRIVER KIT
2121440
DCF887M2
20V MAX* XR® 1/4″ 3-SPEED IMPACT DRIVER KIT
91197177
DCF894P2
20V MAX* XR® 1/2″ MID-RANGE CORDLESS IMPACT WRENCH WITH DETENT PIN ANVIL KIT
2132243
DCF894HP2
20V MAX* XR® 1/2″ MID-RANGE CORDLESS IMPACT WRENCH WITH HOG RING ANVIL KIT
2118432
DCG412P2
20V MAX* 4-1/2" / 5'' GRINDER KIT
2121453
DCS374P2
20V MAX* XR® BRUSHLESS DEEP CUT BAND SAW KIT
0227473
DCS376P2
20V MAX* 5″ DUAL SWITCH BAND SAW KIT
0245048
DCD740C1
20V MAX* 3/8" RIGHT ANGLE DRILL/DRIVER KIT
GET YOUR CHOICE OF FREE ITEM:
FASTENAL® #
DESCRIPTION
IMAGE
2118424
DCB205
20V MAX PREMIUM XR® 5.0AH LITHIUM ION BATTERY PACK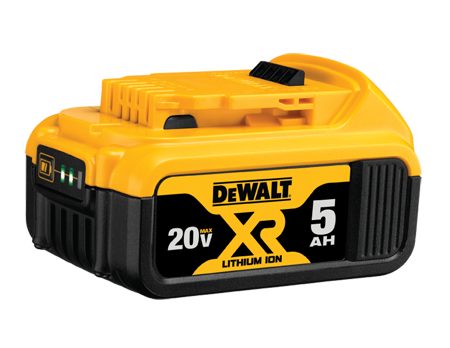 2118417
DCL050
20V MAX* LED Hand Held Area Light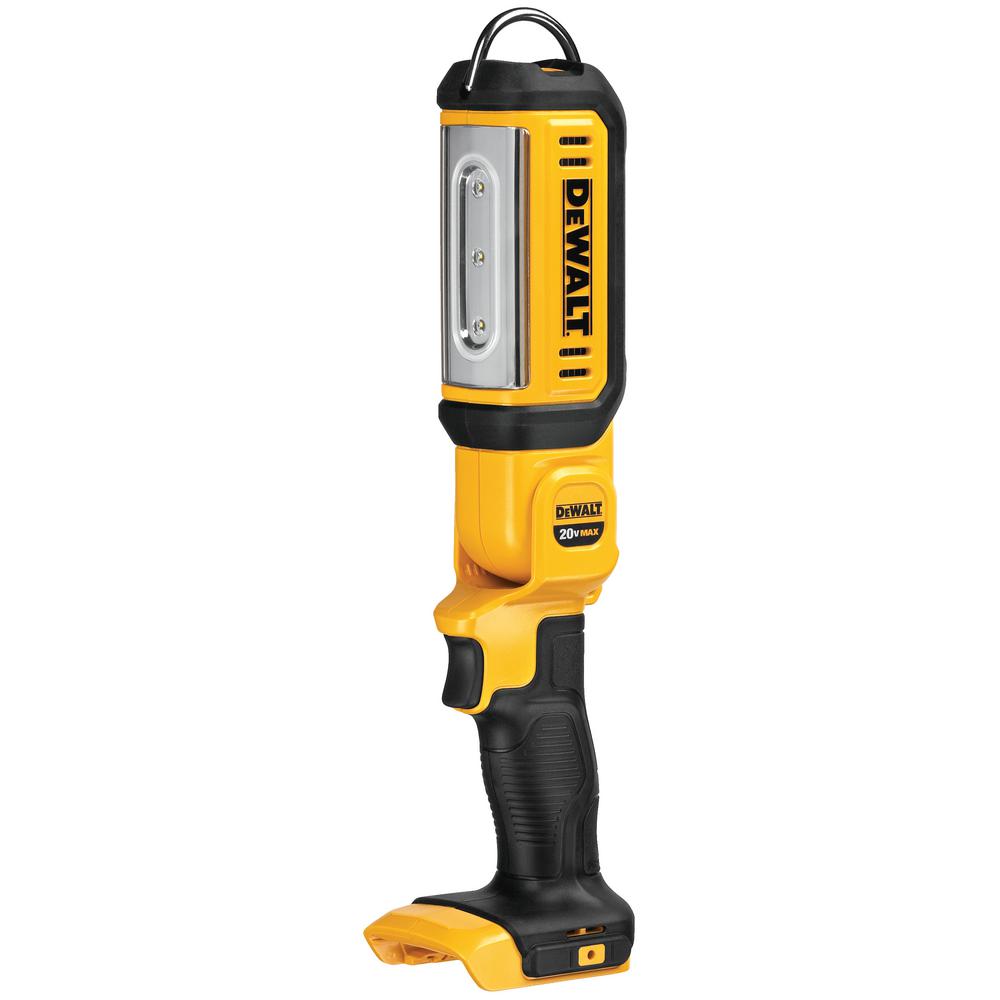 0235168
DW088K
DEWALT CROSS LINE LASER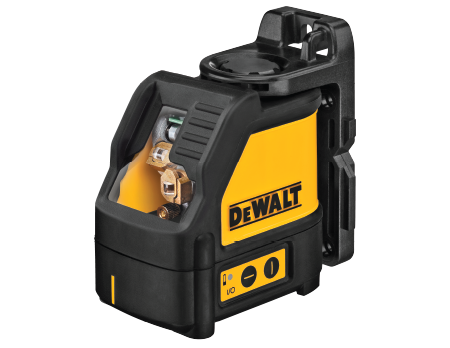 N/A
DCS369B
ATOMIC 20V MAX* CORDLESS ONE-HANDED RECIPROCATING SAW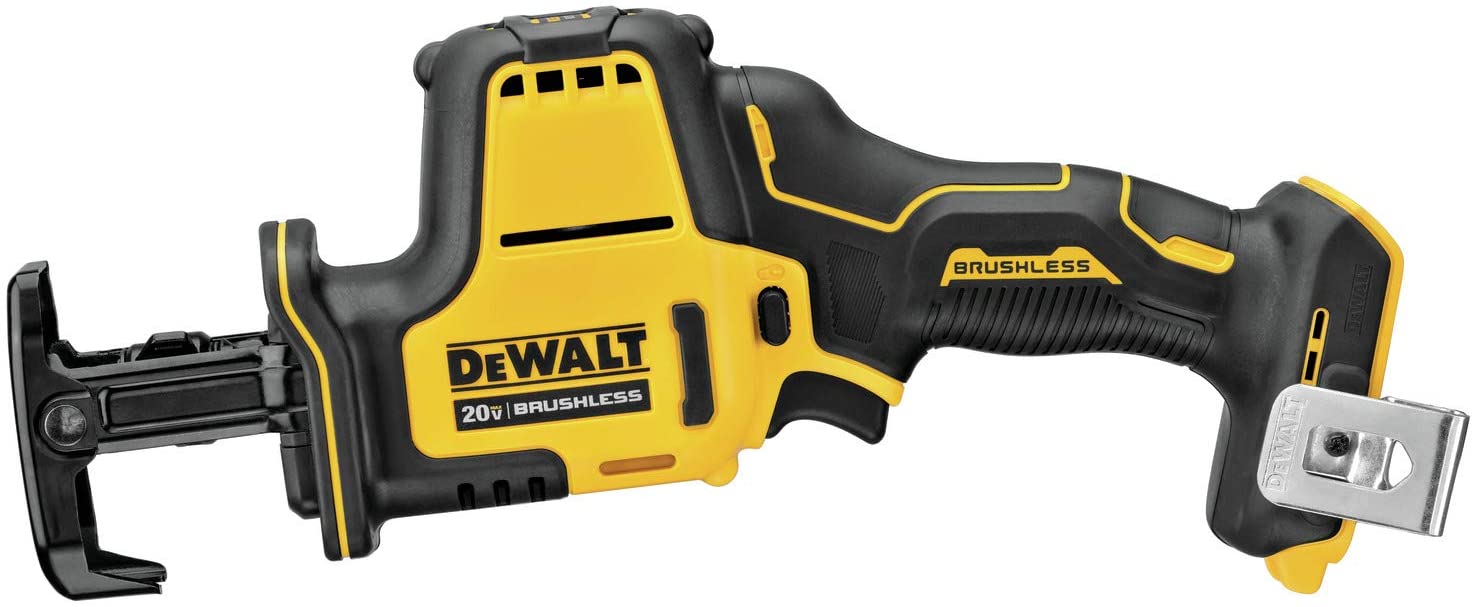 ---
Promotion 4
PURCHASE SELECT COMMERCIAL FLEXVOLT KIT
2144079
DCH481X2
FLEXVOLT® 60V MAX* 1-9/16″ CORDLESS SDS MAX COMBINATION HAMMER KIT
2191729
DCH733X2
FLEXVOLT® 60V MAX* 1-7/8″ SDS MAX ROTARY HAMMER KIT
0256915
DCH773Y2
FLEXVOLT® 60V MAX* 2″ CORDLESS SDS MAX COMBINATION HAMMER KIT
2191706
DCS690X2
FLEXVOLT® 60V MAX* CORDLESS BRUSHLESS 9″ CUT-OFF SAW KIT
GET A BOTH:
FASTENAL® #
DESCRIPTION
IMAGE
2181876
DCB609
20V/60V MAX* FLEXVOLT® 9.0AH BATTERY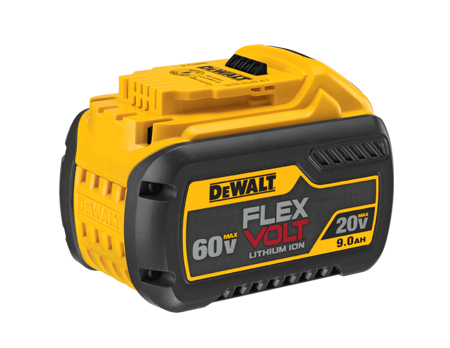 2128193
DCE041
TOOL CONNECT™ TAG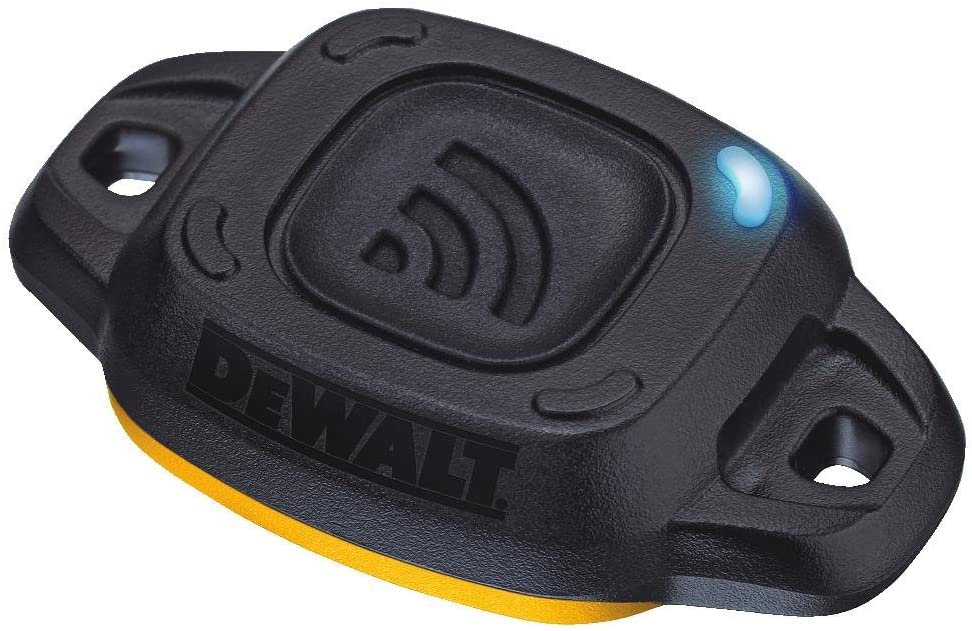 ---
Promotion 5
PURCHASE PEX EXPANDER
2181845
DCE400D2
20V MAX* 1″ CORDLESS PEX EXPANDER KIT
GET A BONUS HEAT GUN:
FASTENAL® #
DESCRIPTION
IMAGE
0256936
DCE530B
20V MAX* CORDLESS HEAT GUN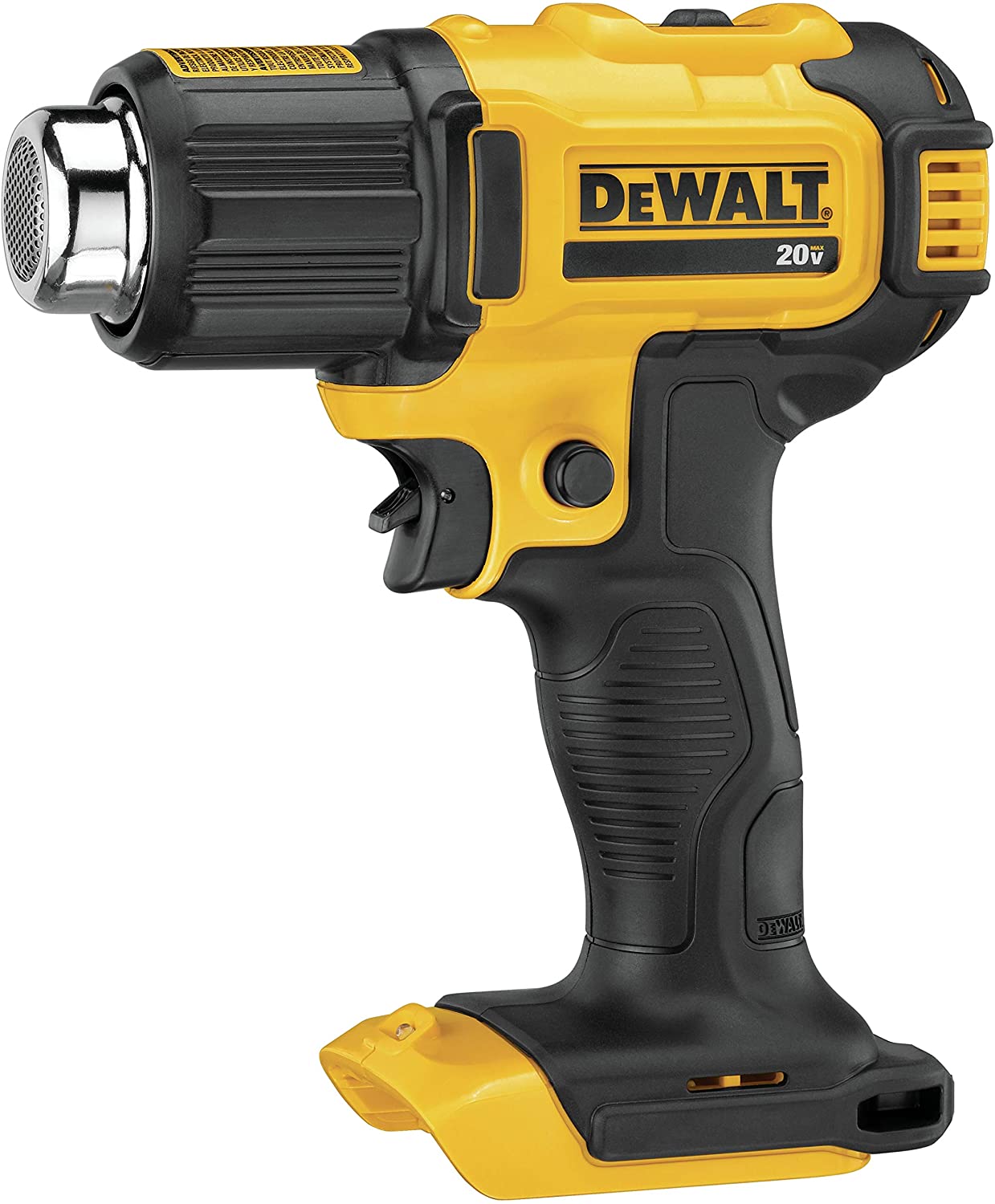 ---
Redemption Registration
Redeem Your Bonus Items