Get Rewarded!
CELEBRATE WITH FASTENAL® AND SELECT DEWALT® PRODUCTS MADE IN THE USA WITH GLOBAL MATERIALS

Rules and Regulations
Questions? We Have Answers
How do I redeem this promotion?
Scroll down to the redemption registration and enter your registration information. Select your qualifying DEWALT® product purchased, select your bonus item, and upload a picture of your invoice with the qualifying purchase.
How many bonus items can I submit for?
You can only redeem for one bonus item per invoice.
When is this promotion valid?
Promotion is valid for purchases made from 7/1/2020 through 7/31/2020. All redemptions must be submitted by 8/15/2020. Purchases must be made at a participating Fastenal® location.
Are invoices required for redemption?
Yes, proof of purchase on a single invoice is required for submission. Uploads must show the full Fastenal® invoice of DEWALT® products.
What purchases qualify for this promotion?
The following DEWALT® items qualify – DCK494P2, DW4892, DCD996P2, DCF899P2, DCF885C1,
DCK299P2, DCK299P2LR, DWST08130, DWST22644, DWST24062, DWST25181, DWST33090, DWST28100, DWST22760, DWST24190, DWST24192, DWST25292.
Is there a limit to redemptions?
Each redemption must be from items purchased on a single transaction. Each customer can submit a maximum of 5 redemptions.
When can I expect to receive my bonus tools?
Bonus tools are provided by mail. Please allow 6-8 weeks for delivery. We reserve the right to substitute bonus tool for one of equal or greater value if one of the bonus tools is unavailable.
Promotion 1
Buy $1,500 Worth Of D
E

WALT® Products Get One Flag Of Valor:
THE MISSION
Flags Of Valor is all about SERVICE… Past, Present and Future. We were founded on the simple truths that combat veterans deserve opportunity, Made in America matters, and we should never stop giving back. Since our earliest days we've been dedicated to Remembering, Employing and Empowering our Heroes. We are far more than a veteran-run business…we are a business that is simply dedicated to serve. Our team is exceptional and constantly growing. The majority of our craftsman are service-disabled, with significant combat-related injuries. We've created an environment where teamwork is foundational and camaraderie is supreme. We've raised over $700K for veteran and first responder charities and work tirelessly to promote veteran issues and stories of courage. We are grateful for your continued trust and support!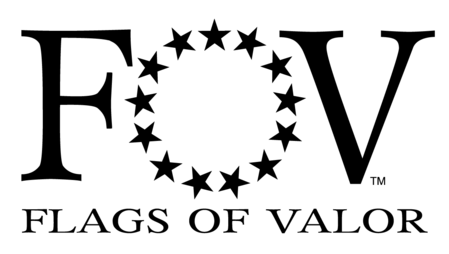 ---
Promotion 2
Purchase Your Choice of Select Combo Kit:
2126909
DCK494P2
20V MAX XR LI-ION 4-TOOL COMBO KIT
2126910
DCK594P2
20V MAX XR LI-ION 5-TOOL COMBO KIT
2126911
DCK694P2
20V MAX XR LI-ION 6-TOOL COMBO KIT
AND Purchase a Recip Blade Set:
0233678
DWA2T40IR
40 PC. FLEXTORQ® IMPACT READY® SCREWDRIVING BIT SET
0217737
DW4892
12 PC Bi-Metal Reciprocating Saw Blade Set with Telescoping Case
Receive One of These Bonus Items:
DCB206-2
20V MAX PREMIUM XR 6.0AH LITHIUM ION BATTERY 2-PACK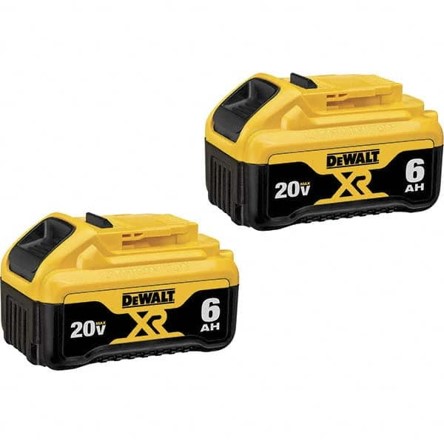 ---
Promotion 3
Purchase Select Single Kit:
2156653
DCD996P2
20V MAX* XR Lithium Ion Brushless Premium 3-Speed Hammerdrill Kit (5.0Ah)
0226740
DCF899P2
20V BL 1/2IN IMPACT WRENCH KIT W PIN 5Ah
2117783
DCF880M2
20V Max* Lithium Ion 1/2″ Impact Wrench (4.0Ah)
2132012
DCS570P1
20V MAX BRUSHLESS 7 1/4 CIRC SAW KIT
2118406
DCS371P1
20V MAX BANDSAW KIT (5.0AH)
2191732
DCS334P1
20V MAX* XR® CORDLESS JIG SAW KIT
Receive One of These Bonus Items:
DCR010
12V/20V MAX* JOBSITE BLUETOOTH® SPEAKER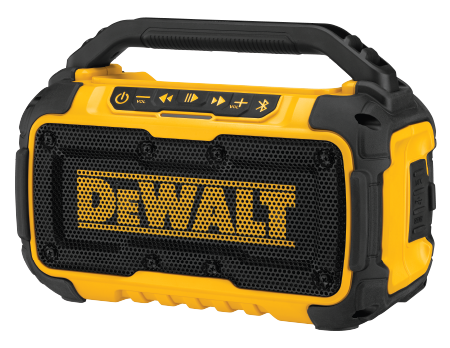 DCW200B
20V MAX* XR® BRUSHLESS CORDLESS 1/4 SHEET SANDER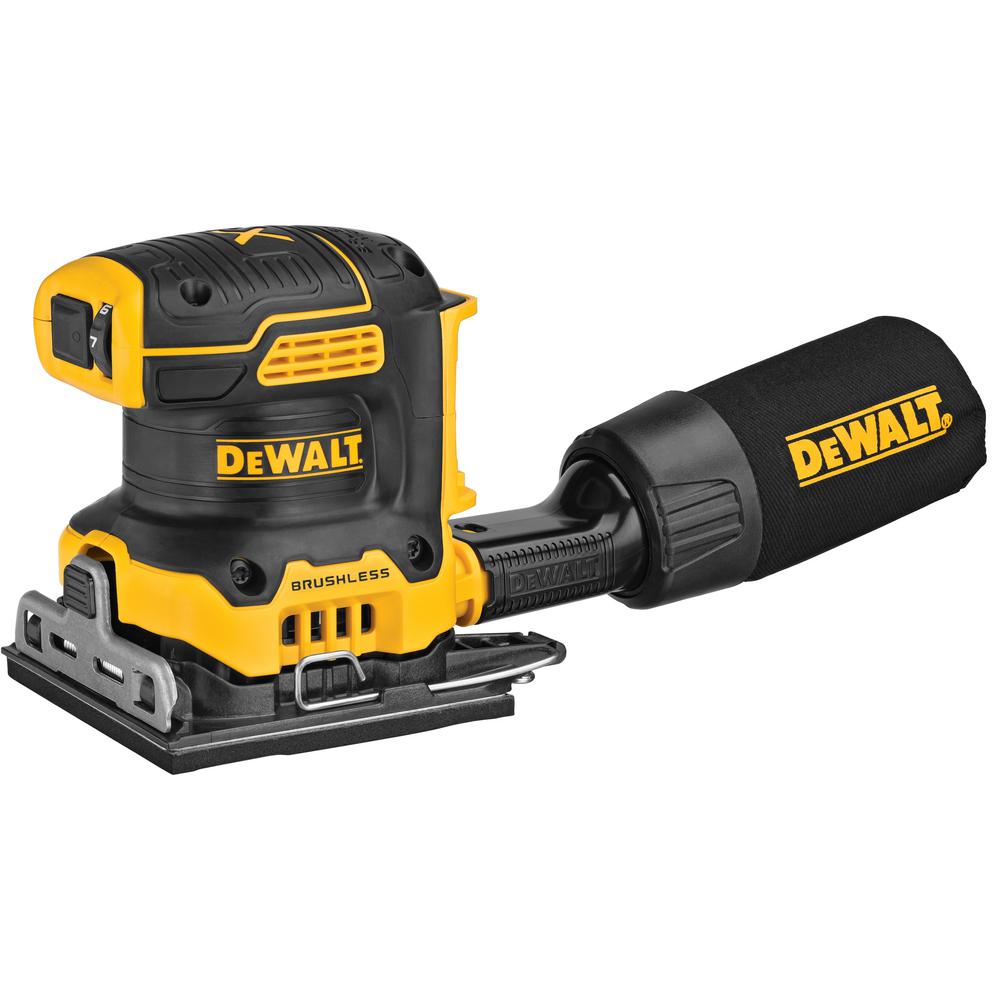 DCV517B
20V MAX* 1/2 GALLON WET/DRY PORTABLE VAC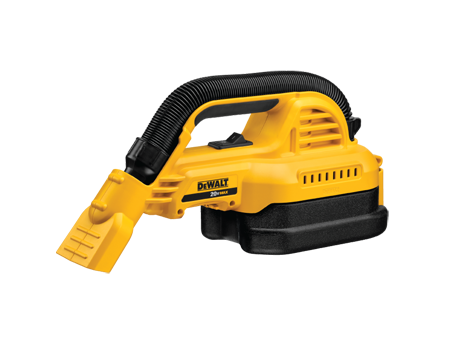 DCF809B
ATOMIC 20V MAX* BRUSHLESS IMPACT DRIVER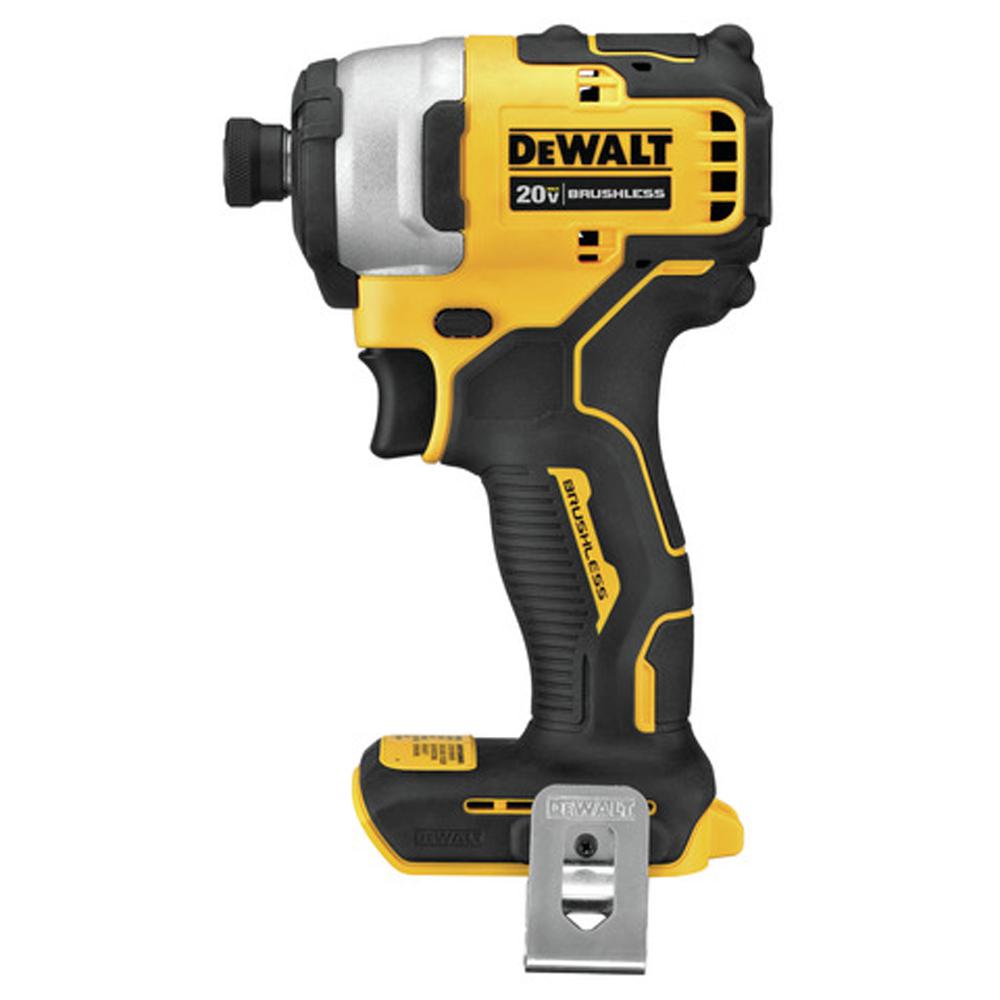 ---
Promotion 4
Purchase Select Lighting Tool:
0245061
DCL040
20V MAX LED Flashlight
2164755
DCL044
20V MAX* LED HAND HELD WORKLIGHT
2118417
DCL050
20V MAX* LED HAND HELD AREA LIGHT
2161742
DCL043
20V MAX* JOBSITE LED SPOTLIGHT
2118418
DCL060
18V / 20V MAX* CORDLESS LED WORKLIGHT
2118419
DCL061
18V / 20V MAX* CORDLESS / CORDED LED WORKLIGHT
Receive This Bonus Item:
DCB203
20V MAX 2.0AH LI-ION BATTERY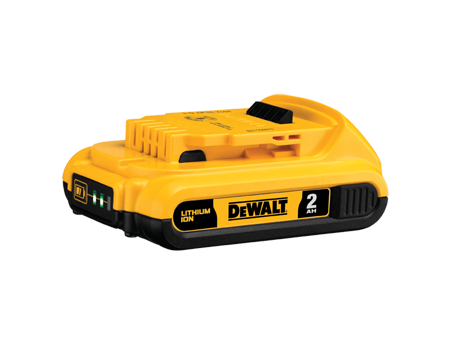 ---
Promotion 5
Purchase Select Lighting Tool:
2169458
DCL079B
20V MAX* CORDLESS TRIPOD LIGHT BARE TOOLWorkbench
2169459
DCL079R1
20V MAX* CORDLESS TRIPOD LIGHT KIT
0256757
DCL074
TOOL CONNECT™ 20V MAX* ALLPURPOSE CORDLESS WORK LIGHT
Receive This Bonus Item:
DCB205
20V MAX* 5 ah Battery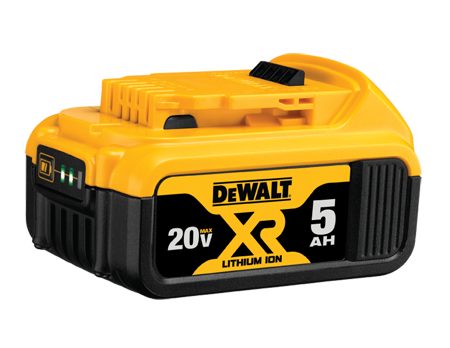 ---
Promotion 6
Purchase Select MEP Kit:
2161780
DCE350M2
DIELESS CABLE CRIMPING TOOL KIT
2161779
DCE300M2
DIED CABLE CRIMPING TOOL KIT
Receive One Of These Bonus Items:
DCE151TD1
20V MAX CABLE STRP KIT CU/AL THHN/XHHW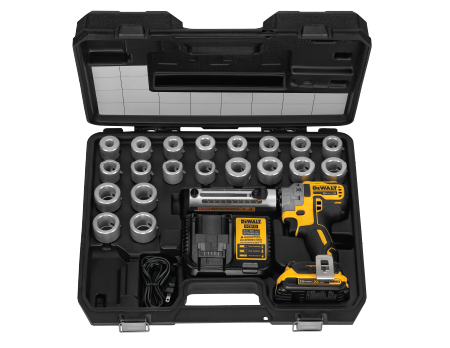 DCL079R1
20V MAX* CORDLESS TRIPOD LIGHT KIT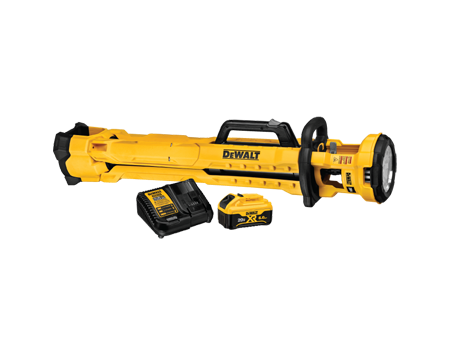 ---
Promotion 7
Purchase a DCE200M2K Kit:
2161778
DCE200M2K
20V MAX COPPER PIPE CRIMP TOOL KIT
Receive One Of These Bonus Items:
DCS369P1
ATOMIC 20V MAX* CORDLESS ONE-HANDED RECIPROCATING SAW KIT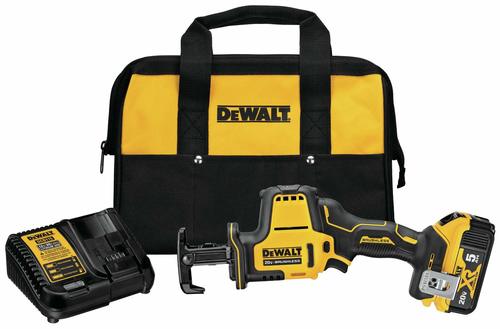 DCF887M2
20V MAX G2 BRUSHLESS IMPACT DRIVER KIT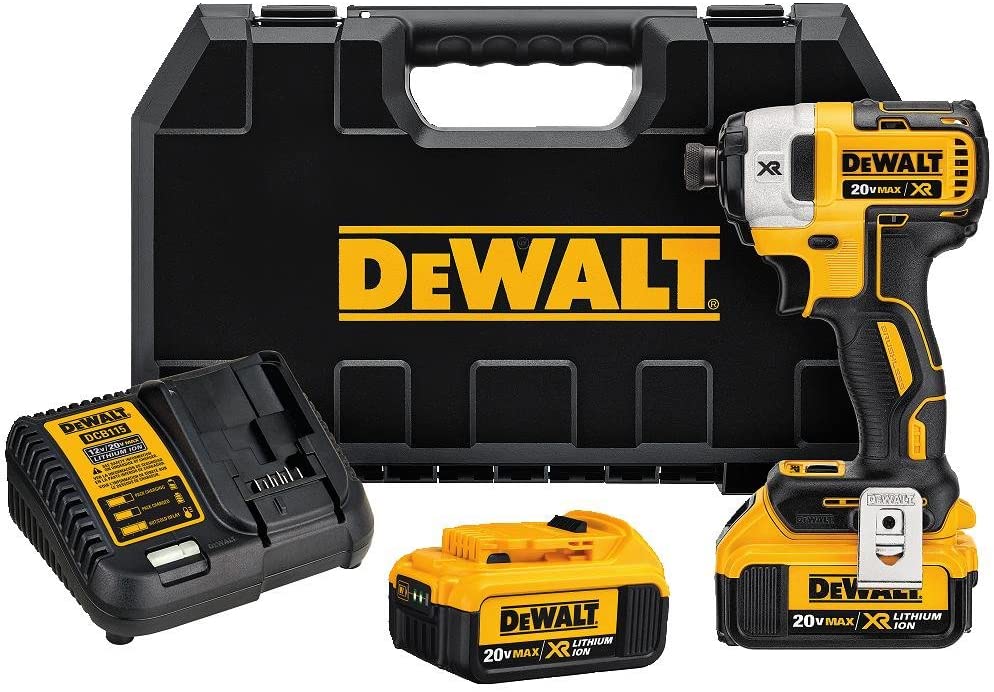 ---
Promotion 8
Purchase a DCE700 Kit:
0256945
DCE700X2
FLEXVOLT® 60V MAX* CORDLESS PIPE THREADER KIT
0257163
DCE700X2K
60V FLEXVOLT CORDLESS PIPE THREADER KIT
Receive One Of These Bonus Items:
DCF887M2
20V MAX G2 BRUSHLESS IMPACT DRIVER KIT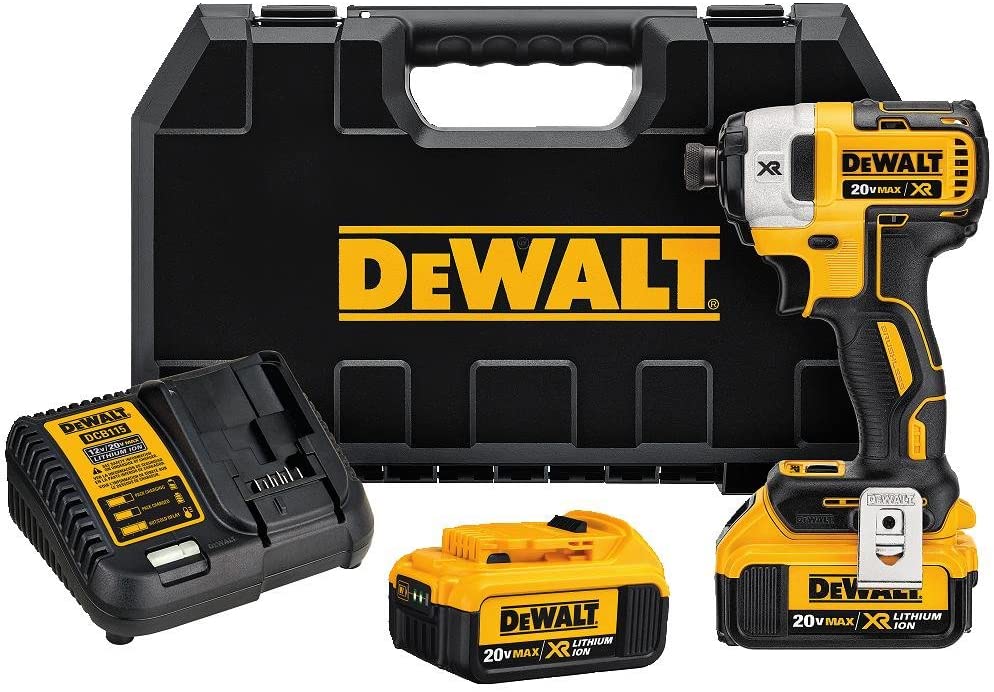 DCS371P1
20V MAX BANDSAW KIT (5.0AH)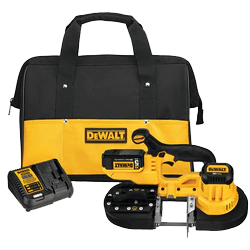 DCS350D1
20V CORDLESS THREADED ROD CUTTER K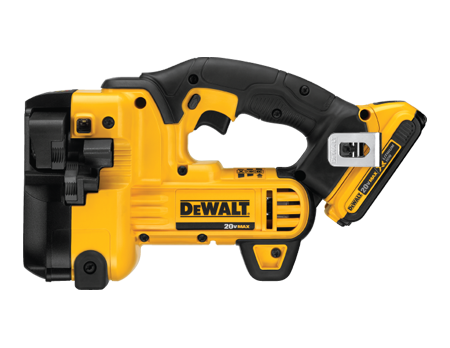 DCS367P1
20V MAX* XR® BRUSHLESS COMPACT RECIPROCATING SAW KIT (5.0 AH)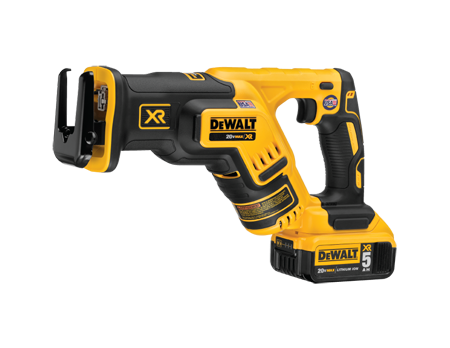 DCF899P1
20V MAX* XR® HIGH TORQUE ½ IN. CORDLESS IMPACT WRENCH WITH DETENT PIN ANVIL KIT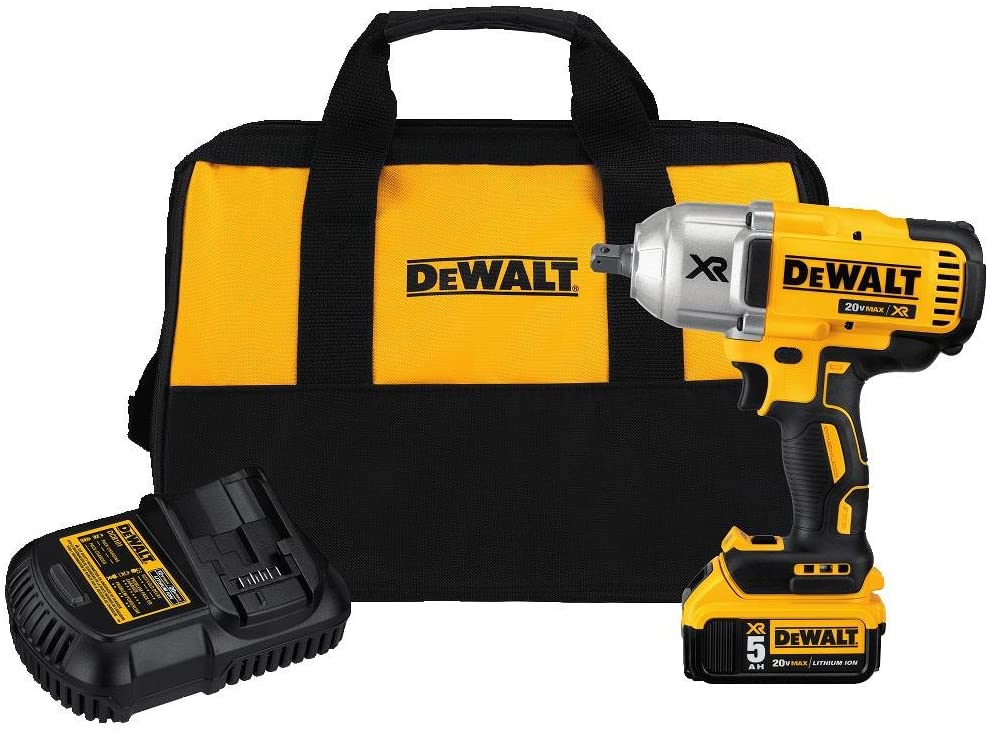 DCH133M2
20V MAX* XR® BRUSHLESS 1" D-HANDLE ROTARY HAMMER KIT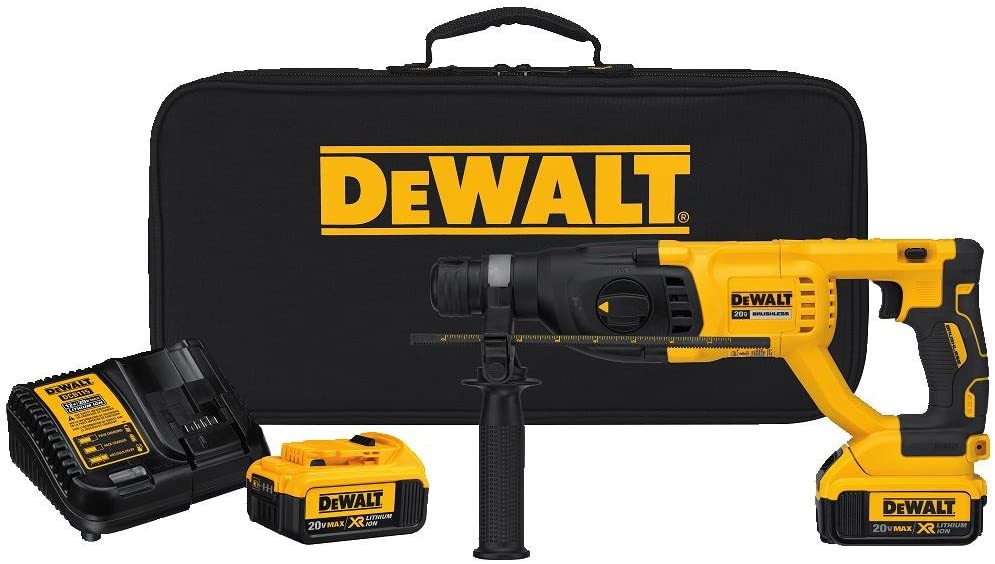 DCD996P2
20V MAX* XR Lithium Ion Brushless Premium 3-Speed Hammerdrill Kit (5.0Ah)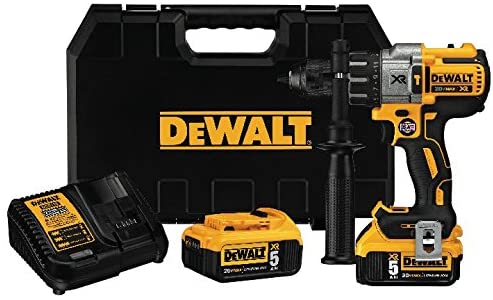 ---


Redemption Registration
Redeem Your Bonus Items