Get Rewarded!
Purchase Select DEWALT® Tools
and Get Bonus Items
Rules and Regulations
Questions? We Have Answers
How do I redeem this promotion?
Scroll down to the redemption registration and enter your registration information. Select your qualifying D
E
WALT
®
product purchased, select your bonus item, and upload a picture of your invoice with the qualifying purchase.
How many bonus items can I submit for?
You can only redeem for one bonus item per invoice.
When is this promotion valid?
Promotion is valid for purchases made from 4/1/2019 through 6/30/2019. All redemptions must be submitted by 7/15/2019. Purchases must be made at a participating Fastenal® location.
Are invoices required for redemption?
Yes, proof of purchase on a single invoice is required for submission. Uploads must show the full Fastenal
®
invoice of D
E
WALT
®
products.
What purchases qualify for this promotion?
The following D
E
WALT
®
items qualify - DCH481X2, DCH733X2, DCB609, DCD996P2, DCF880M2, DCF887M2, DCF890M2, DCF899P2, DCG413R2, DCGG571M1, DCS374P2, DCS380P1, DCS570P1, DCK494P2, DCK594P2, DCK694P2, DCK695P2, DCD740B, DCS551B, DCS380B, DCS391B, DCG412B, DCD791B, DCF887B, DCF880B, DCF620B, DCS331B, DCD996B, DCG426B, DCGG571B, DCS570B, DCG413B, DCH133B, DCF894B, DCL079B, DCF899B, DCF897B, DCS374B, DCS371B, DCF899HB, DCF894HB, DCE151TD1, DCE150D1, DCE155D1, DCE300M2, DCE350M2, DCS350D1, DCD200D1, DCE400D2, DCE200M2, DCE200M2K.
Is there a limit to redemptions?
Each redemption must be from items purchased on a single transaction. Each customer can submit a maximum of 5 redemptions.
When can I expect to receive my bonus tools?
Bonus tools are provided by mail. Please allow 6-8 weeks for delivery. We reserve the right to substitute bonus tool for one of equal or greater value if one of the bonus tools is unavailable.

Promotion 1
Purchase one of these D
E

WALT® FLEXVOLT® Hammer Kits

2144079

DCH481X2

FLEXVOLT® 60V MAX* 1-9/16" SDS MAX COMBINATION HAMMER KIT

2191729

DCH733X2

FLEXVOLT® 60V MAX* 1-7/8 IN. SDS MAX ROTARY HAMMER KIT
Choose a bonus tool:
DCB609
20V/60V MAX* FLEXVOLT 9.0AH BATTERY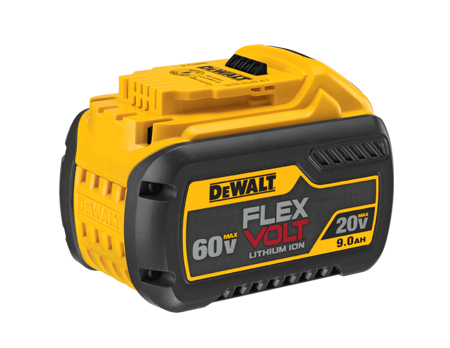 DCF899B
20V MAX* XR® HIGH TORQUE 1/2" IMPACT WRENCH W. DETENT PIN ANVIL (BARE)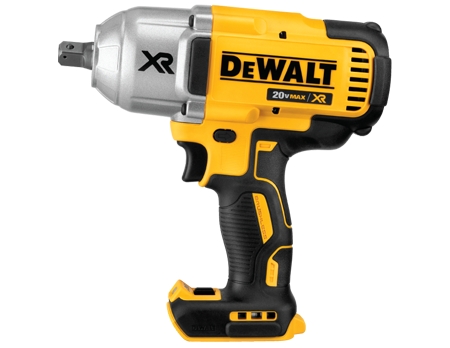 ---
Promotion 2
Purchase one of these D
E

WALT® 20V Single Kits

2156653

DCD996P2

20V MAX* XR® LITHIUM ION BRUSHLESS 3-SPEED HAMMERDRILL KIT

2117783

DCF880M2

20V MAX* 1/2" IMPACT WRENCH KIT

2121440

DCF887M2

20V MAX* XR® 1/4 IN. 3-SPEED IMPACT DRIVER KIT (4.0AH)

2164759

DCF890M2

20V MAX* XR 3/8" COMPACT IMPACT WRENCH KIT (4.0 AH)

226740

DCF899P2

20V MAX* XR® HIGH TORQUE 1/2" IMPACT WRENCH W. DETENT PIN ANVIL KIT (5.0AH)

2181810

DCG413R2

4.5 IN. 20V MAX* XR® PADDLE SWITCH SMALL ANGLE GRINDER KIT WITH KICKBACK BRAKE

2113270

DCGG571M1

20V MAX* LITHIUM ION GREASE GUN

2121453

DCS374P2

20V MAX* XR® BRUSHLESS DEEP CUT BAND SAW KIT

2118429

DCS380P1

20V MAX* CORDLESS RECIPROCATING SAW KIT

2132012

DCS570P1

20V MAX* 7-1/4 IN. BRUSHLESS XR CIRCULAR SAW KIT WITH 5.0 AH BATTERY
Get a 20V MAX* XR® 1/4" 3-SPEED IMPACT DRIVER (BARE):
DCF887B
20V MAX* XR® 1/4" 3-SPEED IMPACT DRIVER (BARE)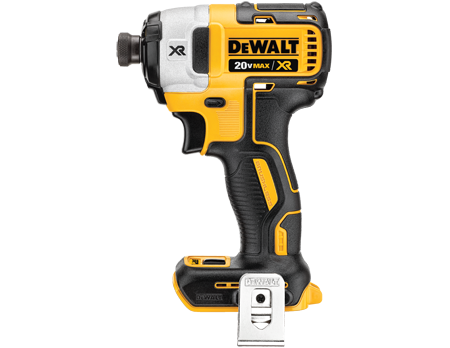 ---
Promotion 3
Purchase one of these D
E

WALT® Large Combo Kits

2126909

DCK494P2

20V MAX* XR BRUSHLESS 4 TOOL COMBO KIT

2126910

DCK594P2

20V MAX* XR® 5-TOOL COMBO KIT

2126911

DCK694P2

20V MAX* XR® 6-TOOL COMBO KIT

2126912

DCK695P2

20V MAX* XR LI-ION 6 TOOL COMBO KIT
CHOOSE A BONUS TOOL:
DCB205-2
20V MAX* PREMIUM XR® 5.0AH LITHIUM ION 2- PACK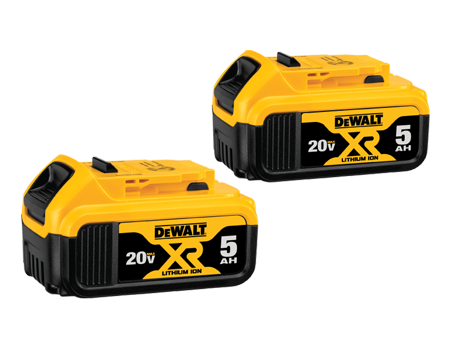 DCF894B
20V MAX* XR® 1/2 IN. MID-RANGE CORDLESS IMPACT WRENCH WITH DETENT PIN ANVIL (TOOL ONLY)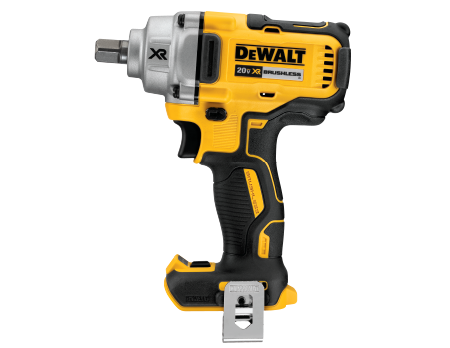 ---
Promotion 4
Purchase one of these D
E

WALT® 20V Bare Tools

259897

DCD740B

20V MAX* LITHIUM ION 3/8" RIGHT ANGLE DRILL/DRIVER (TOOL ONLY)

2118421

DCS551B

20V MAX* DRYWALL CUT-OUT TOOL (BARE)

259924

DCS380B

20V MAX* CORDLESS RECIPROCATING SAW (TOOL ONLY)

259925

DCS391B

20V MAX* 6-1/2" CIRCULAR SAW (TOOL ONLY)

259910

DCG412B

20V MAX* LITHIUM ION 4-1/2" (115MM) / 5'' (125MM) GRINDER (TOOL ONLY)
Get a free 20V MAX* LITHIUM ION BATTERY PACK (3.0 AH):
DCB200
20V MAX* LITHIUM ION BATTERY PACK (3.0 AH)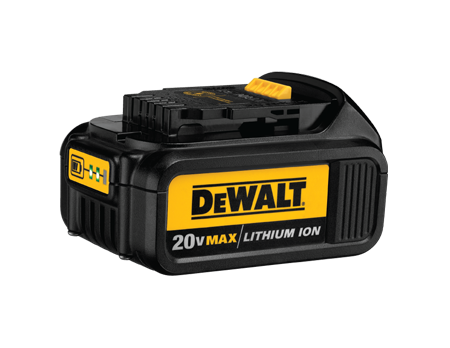 ---
Promotion 5
Purchase one of these D
E

WALT® Bare Tools

2161737

DCD791B

20V MAX* XR® LI-ION BRUSHLESS COMPACT DRILL/DRIVER (TOOL ONLY)

2121438

DCF887B

20V MAX* XR® 1/4" 3-SPEED IMPACT DRIVER (BARE)

2121436

DCF880B

20V MAX* 1/2" IMPACT WRENCH (TOOL ONLY)

296811

DCF620B

20V MAX* XR® LI-ION BRUSHLESS DRYWALL SCREWGUN (BARE)

259918

DCS331B

20V MAX* JIG SAW (TOOL ONLY)

2336165

DCD996B

20V MAX* XR® BRUSHLESS LITHIUM ION 3 SPEED HAMMERDRILL (TOOL ONLY)

91198451

DCG426B

20V MAX* 1-1/2 IN. VARIABLE SPEED CORDLESS DIE GRINDER (TOOL ONLY)

2113271

DCGG571B

20V MAX* LITHIUM ION GREASE GUN (TOOL ONLY)

91198471

DCS570B

20V MAX* 7-1/4" CORDLESS CIRCULAR SAW – TOOL ONLY

2181808

DCG413B

20V MAX* XR® 4.5 IN. PADDLE SWITCH SMALL ANGLE GRINDER WITH KICKBACK BRAKE (TOOL ONLY)
Get a 20V MAX* XR® LITHIUM ION BATTERY PACK:
DCB204
20V MAX* XR® LITHIUM ION BATTERY PACK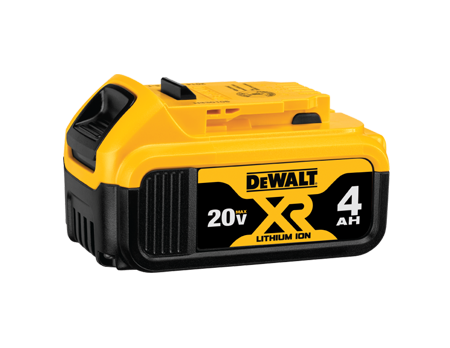 ---
Promotion 6
Purchase one of these D
E

WALT® Bare Tools

2164745

DCH133B

20V MAX XR BRUSHLESS 1" D-HANDLE ROTARY HAMMER

91198506

DCF894B

20V MAX* XR® 1/2 IN. MID-RANGE CORDLESS IMPACT WRENCH WITH DETENT PIN ANVIL (TOOL ONLY)

2169458

DCL079B

20V MAX* CORDLESS TRIPOD LIGHT (LIGHT ONLY)

226737

DCF899B

20V MAX* XR® HIGH TORQUE 1/2" IMPACT WRENCH W. DETENT PIN ANVIL (BARE)

2161776

DCF897B

20V MAX* XR HIGH TORQUE 3/4" IMPACT WRENCH W. HOG RING RETENTION PIN ANVIL (BARE)

2121452

DCS374B

20V MAX* XR® BRUSHLESS DEEP CUT BAND SAW (BARE)

2118405

DCS371B

20V MAX* LI-ION BAND SAW (TOOL ONLY)

226738

DCF899HB

20V MAX* XR® HIGH TORQUE 1/2" IMPACT WRENCH W. HOG RING ANVIL (BARE)

91198449

DCF894HB

20V MAX* XR® 1/2 IN. MID-RANGE CORDLESS IMPACT WRENCH WITH HOG RING ANVIL (TOOL ONLY)
Get a 20V MAX* PREMIUM XR® 5.0AH LITHIUM ION BATTERY PACK:
DCB205
20V MAX* PREMIUM XR® 5.0AH LITHIUM ION BATTERY PACK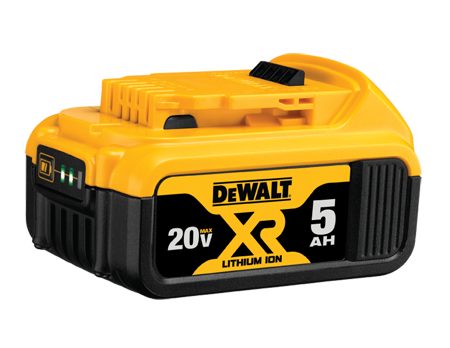 ---
Promotion 7
Purchase a D
E

WALT® 20V MAX* XR® CORDLESS CABLE STRIPPER KIT

2181818

DCE151TD1

20V MAX* XR® CORDLESS CABLE STRIPPER KIT
CHOOSE A BONUS TOOL:
DCF887B
20V MAX* XR® 1/4" 3-SPEED IMPACT DRIVER (BARE)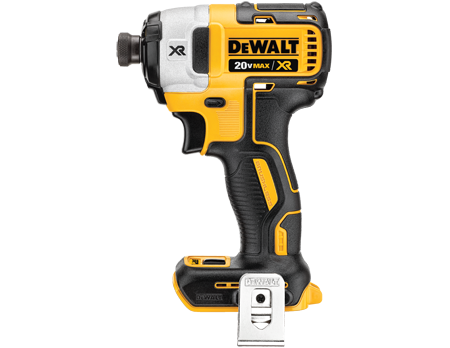 DWACM1802
3 PC. METAL CUT CARBIDE HOLESAW SET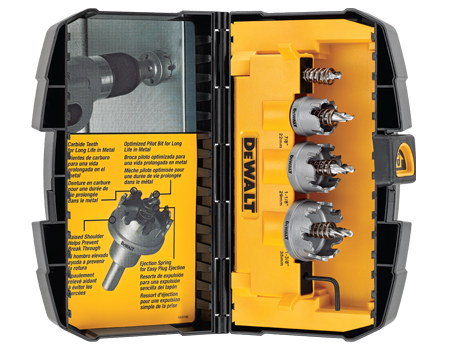 ---
Promotion 8
Purchase a D
E

WALT® 20V MAX* CABLE CUTTING TOOL KIT

2161782

DCE150D1

20V MAX* CABLE CUTTING TOOL KIT
Get a 20V MAX* XR® COMPACT 4-TOOL COMBO KIT:
DCK483D2
20V MAX* XR® COMPACT 4-TOOL COMBO KIT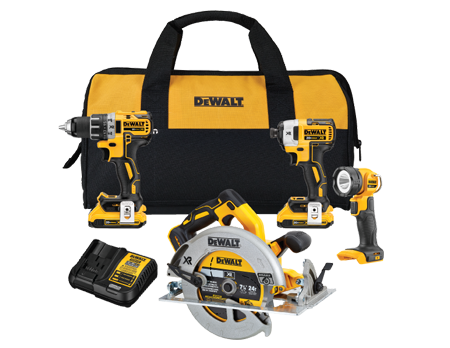 ---
Promotion 9
Purchase a D
E

WALT® 20V MAX* CORDLESS ACSR CABLE CUTTING TOOL KIT

2181879

DCE155D1

20V MAX* CORDLESS ACSR CABLE CUTTING TOOL KIT
CHOOSE A BONUS TOOL:
DCCS620P1
20V MAX* XR® COMPACT 12 IN. CORDLESS CHAINSAW KIT (5AH)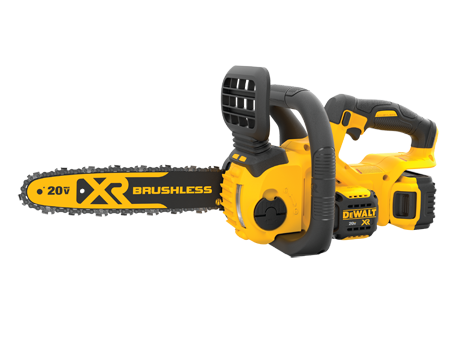 DCF898B
20V MAX* XR® HIGH TORQUE 7/16" IMPACT WRENCH WITH QUICK RELEASE CHUCK (BARE)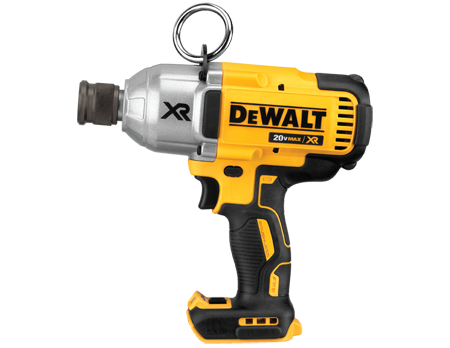 ---
Promotion 10
Purchase one of these D
E

WALT® Crimping Tool Kits

2161779

DCE300M2

20V MAX* DIED CABLE CRIMPING TOOL KIT

2161780

DCE350M2

20V MAX* DIELESS CABLE CRIMPING TOOL KIT
Get a 20V MAX* CORDLESS TRIPOD LIGHT (KIT):
DCL079R1
20V MAX* CORDLESS TRIPOD LIGHT (KIT)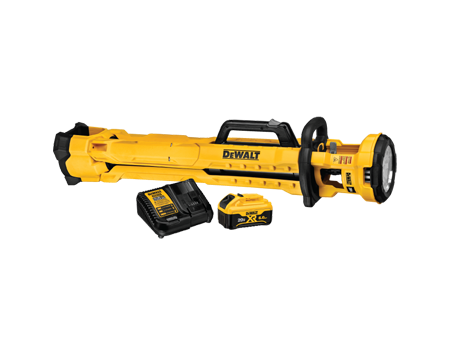 ---
Promotion 11
Purchase a D
E

WALT® 20V MAX* THREADED ROD CUTTER KIT

2161783

DCS350D1

20V MAX* THREADED ROD CUTTER KIT
CHOOSE A BONUS TOOL:
DCF890B
20V MAX* XR 3/8" COMPACT IMPACT WRENCH (BARE)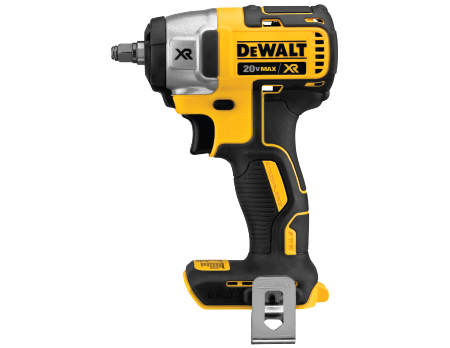 DCB203
20V MAX* COMPACT XR® LITHIUM ION BATTERY PACK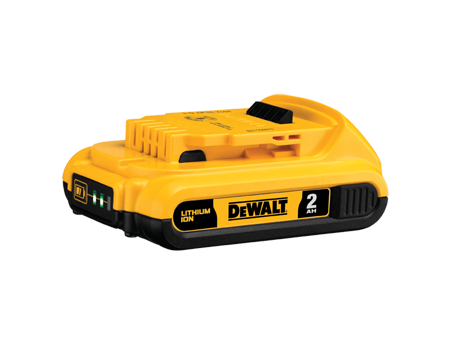 ---
Promotion 12
Purchase a D
E

WALT® 20V MAX* XR® BRUSHLESS DRAIN SNAKE KIT

2181815

DCD200D1

20V MAX* XR® BRUSHLESS DRAIN SNAKE KIT
Get a 20V MAX* CORDLESS RECIPROCATING SAW (TOOL ONLY):
DCS380B
20V MAX* CORDLESS RECIPROCATING SAW (TOOL ONLY)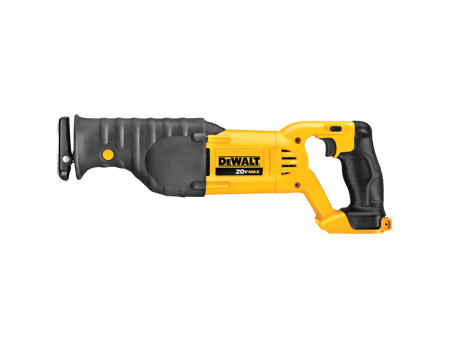 ---
Promotion 13
Purchase a D
E

WALT® 20V MAX* 1 IN. PEX EXPANDER TOOL KIT

2181845

DCE400D2

20V MAX* 1 IN. PEX EXPANDER TOOL KIT
CHOOSE A BONUS TOOL:
DCG412B
20V MAX* LITHIUM ION 4-1/2" (115MM) / 5'' (125MM) GRINDER (TOOL ONLY)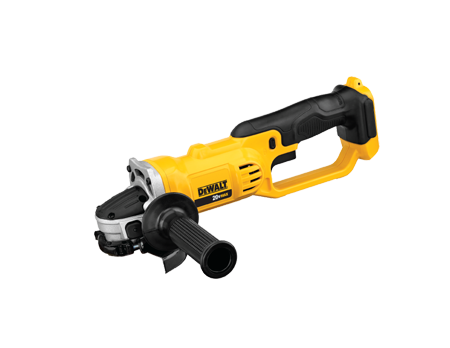 DWA1801
9 PC. PLUMBER'S HOLE SAW SET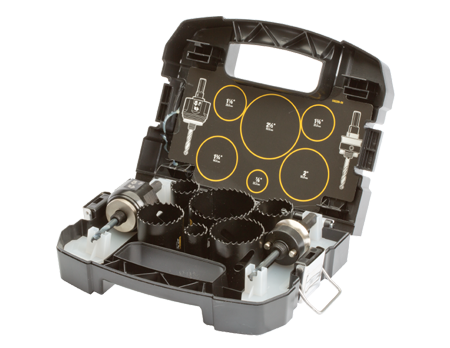 ---
Promotion 14
Purchase one of these D
E

WALT® Press Tool Kits

2161777

DCE200M2

20V MAX* PRESS TOOL KIT

2161778

DCE200M2K

20V MAX* CORDLESS PRESS TOOL WITH JAWS
Get a 20V MAX* THREADED ROD CUTTER KIT:
DCS350D1
20V MAX* THREADED ROD CUTTER KIT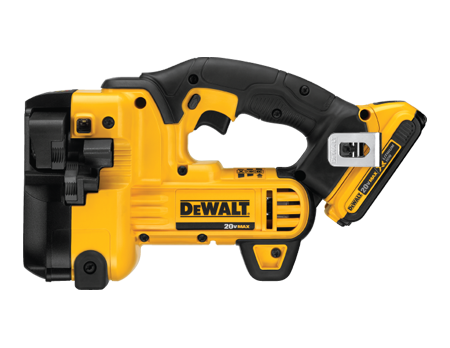 ---
Promotion 15
Purchase a D
E

WALT® 10 Gallon Wet/Dry HEPA/RRP Dust Extractor

0229761

DWV012

10 GALLON WET/DRY HEPA/RRP DUST EXTRACTOR
CHOOSE A BONUS TOOL:
DWMT73801
108 PIECE 1/4 IN & 3/8 IN DRIVE MECHANICS TOOLS SET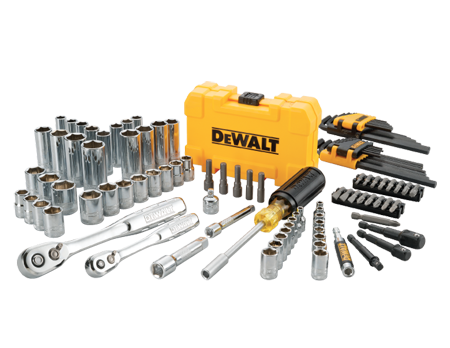 DW511
1/2" (13MM) VSR SINGLE SPEED HAMMERDRILL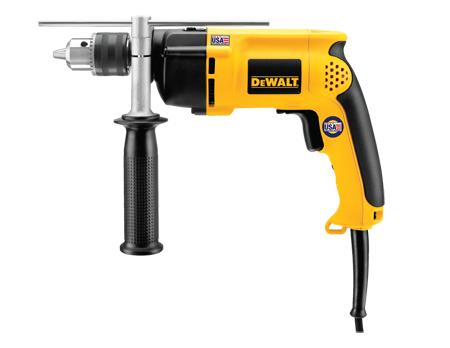 ---
Redemption Registration
Redeem Your Bonus Items