Get Rewarded!
Purchase Select DEWALT® Tools
and Get Bonus Items
Rules and Regulations
Questions? We Have Answers
How do I redeem this promotion?
Scroll down to the redemption registration and enter your registration information. Select your qualifying D
E
WALT
®
product purchased, select your bonus item, and upload a picture of your invoice with the qualifying purchase.
How many bonus items can I submit for?
You can only redeem for one bonus item per invoice.
When is this promotion valid?
Promotion is valid for purchases made from 7/1/2021 through 10/31/2021. All redemptions must be submitted by 11/15/2021. Purchases must be made at a participating Fastenal® location.
Are invoices required for redemption?
Yes, proof of purchase on a single invoice is required for submission. Uploads must show the full Fastenal
®
invoice of D
E
WALT
®
products.
What purchases qualify for this promotion?
The following D
E
WALT
®
items qualify - DCD791B, DCD740B, DCF880B, DCF885B, DCF887B, DCF888B, DCP580B, DCG412B, DCS356B, DCS335B, DCW210B, DCW200B, DCE511B, DCE512B, DCV517B, DCD200B, DCS380B, DCF894HB, DCF899B, DCS391B, DCS334B, DCG413FB, DCH273B, DCS374B, DCL079B, DCE150B, DCS389B, DCD471B, DCG418B, DCD470B, DCS578B, DCD460B, DCH481X2, DCH614X2, DCS690X2, DCH735X2, DCD999B, DCG416B, DCS386B, DCS573B, DCE300M2, DCE350M2, DCE150D1, DCE151TD1, DCB104, DCE700X2, DCE700X2K, DCS377Q1, DCS374B, DCS376B, DWE7800, DCS354D1, DCD709C2, DCF809C1, DWV012, DWV010.
Is there a limit to redemptions?
Each redemption must be from items purchased on a single transaction. Each customer can submit a maximum of 5 redemptions.
When can I expect to receive my bonus tools?
Bonus tools are provided by mail. Please allow 6-8 weeks for delivery. We reserve the right to substitute bonus tool for one of equal or greater value if one of the bonus tools is unavailable.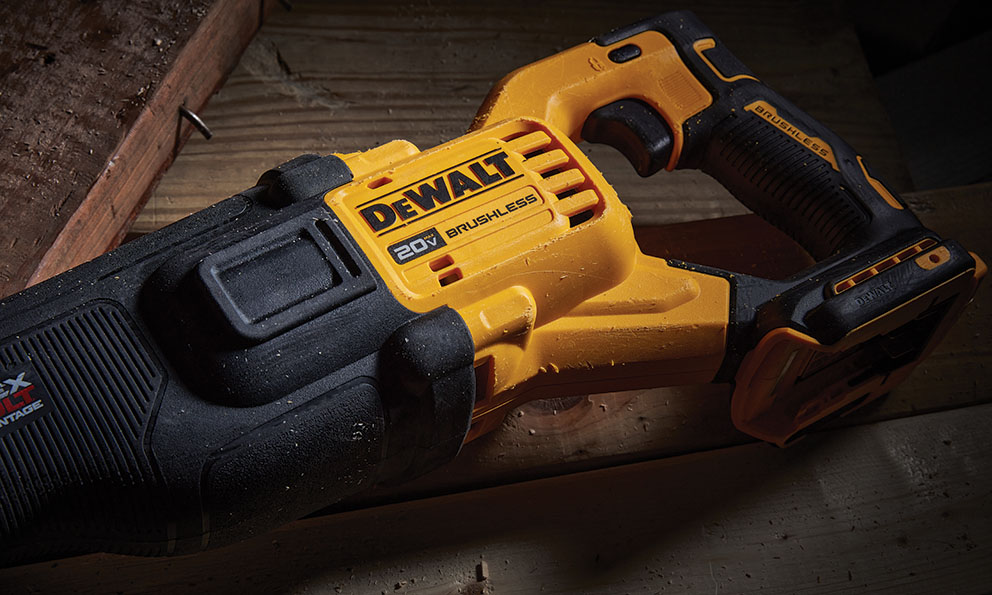 Promotion 1
BUY TWO BARE TOOLS
2161737
DCD791B
20V MAX* XR® LI-ION BRUSHLESS COMPACT DRILL/DRIVER (TOOL ONLY)
0259897
DCD740B
20V MAX* LITHIUM ION 3/8" RIGHT ANGLE DRILL/DRIVER (TOOL ONLY)
2121436
DCF880B
20V MAX* 1/2" IMPACT WRENCH (TOOL ONLY)
0259902
DCF885B
20V MAX* LITHIUM ION 1/4 IN. IMPACT DRIVER (TOOL ONLY)
2121438
DCF887B
20V MAX* XR® 1/4" 3-SPEED IMPACT DRIVER (BARE)
2128204
DCF888B
20V MAX* XR® BRUSHLESS TOOL CONNECT™ IMPACT DRIVER (TOOL ONLY)
2164760
DCP580B
20V MAX* XR® BRUSHLESS CORDLESS PLANER (TOOL ONLY)
0259910
DCG412B
20V MAX* LITHIUM ION 4-1/2" (115MM) / 5'' (125MM) GRINDER (TOOL ONLY)
0256921
DCS356B
20V MAX* XR® BRUSHLESS CORDLESS 3-SPEED OSCILLATING MULTI-TOOL (TOOL ONLY)
0256758
DCS335B
20V MAX* XR® CORDLESS BARREL GRIP JIG SAW
2191734
DCW210B
20V MAX* XR® 5 IN. BRUSHLESS CORDLESS VARIABLE-SPEED RANDOM ORBITAL SANDER (TOOL ONLY)
N/A
DCW200B
20V MAX* XR® BRUSHLESS CORDLESS 1/4 SHEET VARIABLE SPEED SANDER (TOOL ONLY)
91208147
DCE511B
11 IN. CORDED/CORDLESS JOBSITE FAN (TOOL ONLY)
N/A
DCE512B
12V/20V MAX CORDLESS JOBSITE FAN
2164756
DCV517B
20V MAX* 1/2 GALLON WET/DRY PORTABLE VAC
2181814
DCD200B
20V MAX* XR® BRUSHLESS DRAIN SNAKE (TOOL ONLY)
0259924
DCS380B
20V MAX* CORDLESS RECIPROCATING SAW (TOOL ONLY)
91198449
DCF894HB
20V MAX* XR® 1/2 IN. MID-RANGE CORDLESS IMPACT WRENCH WITH HOG RING ANVIL (TOOL ONLY)
0226737
DCF899B
20V MAX* XR® HIGH TORQUE 1/2 IN. IMPACT WRENCH WITH DETENT PIN ANVIL (TOOL ONLY)
0259925
DCS391B
20V MAX* 6-1/2 IN. CIRCULAR SAW (TOOL ONLY)
2191733
DCS334B
20V MAX* XR® CORDLESS JIG SAW (TOOL ONLY)
2181809
DCG413FB
5 IN. 20V MAX* XR® FLATHEAD PADDLE SWITCH SMALL ANGLE GRINDER WITH KICKBACK BRAKE
2121444
DCH273B
20V MAX* 1 IN. XR® BRUSHLESS CORDLESS SDS PLUS L-SHAPE ROTARY HAMMER (TOOL ONLY)
2121452
DCS374B
20V MAX* XR® BRUSHLESS DEEP CUT BAND SAW (BARE)
91198437
DCL079B
20V MAX* CORDLESS TRIPOD LIGHT (LIGHT ONLY)
2161781
DCE150B
20V MAX* CABLE CUTTING TOOL (TOOL ONLY)
2194254
DCS389B
FLEXVOLT® 60V MAX* BRUSHLESS CORDLESS RECIPROCATING SAW (TOOL ONLY)
2195903
DCD471B
60V MAX* BRUSHLESS CORDLESS QUICK-CHANGE STUD AND JOIST DRILL WITH E-CLUTCH® SYSTEM (TOOL ONLY)
2195887
DCG418B
FLEXVOLT® 60V MAX* BRUSHLESS 4-1/2 IN. - 6 IN. CORDLESS GRINDER WITH KICKBACK BRAKE (TOOL ONLY)
0256941
DCD470B
60V MAX* IN-LINE STUD & JOIST DRILL WITH E-CLUTCH SYSTEM (TOOL ONLY)
2194257
DCS578B
FLEXVOLT® 60V MAX* BRUSHLESS 7-1/4 IN. CORDLESS CIRCULAR SAW WITH BRAKE (TOOL ONLY)
2125725
DCD460B
FLEXVOLT® 60V MAX* VSR™ STUD AND JOIST DRILL WITH E-CLUTCH® SYSTEM (TOOL ONLY)
RECEIVE ONE SELECT BARE TOOL:
DCV517B
20V MAX* 1/2 GALLON WET/DRY PORTABLE VAC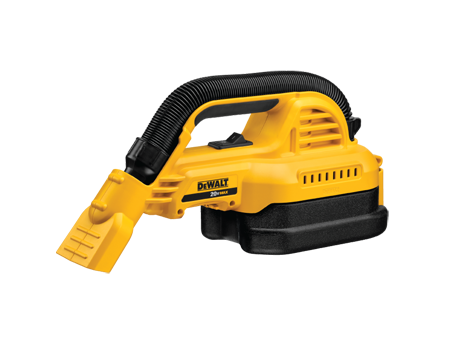 DCG412B
20V MAX* LITHIUM ION 4-1/2" (115MM) / 5'' (125MM) GRINDER (TOOL ONLY)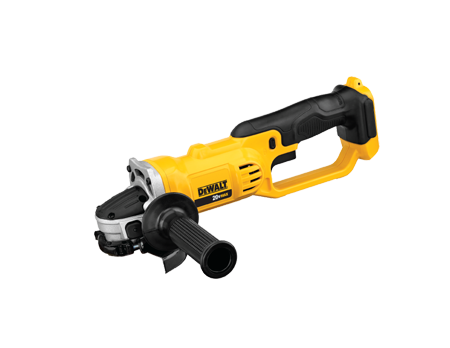 DCL077B
12V/20V MAX* COMPACT TASK LIGHT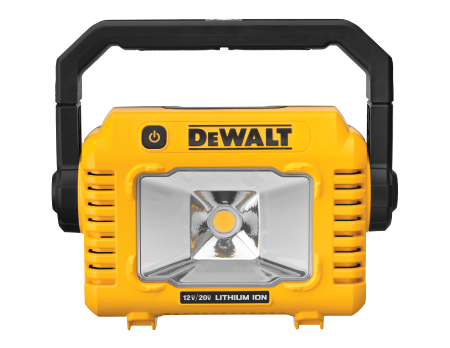 DCL050
20V MAX* LED HAND HELD AREA LIGHT (TOOL ONLY)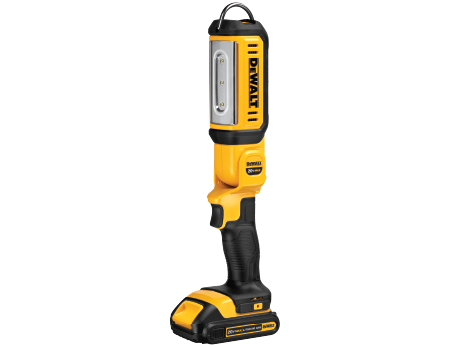 DCR010
12V/20V MAX* JOBSITE BLUETOOTH® SPEAKER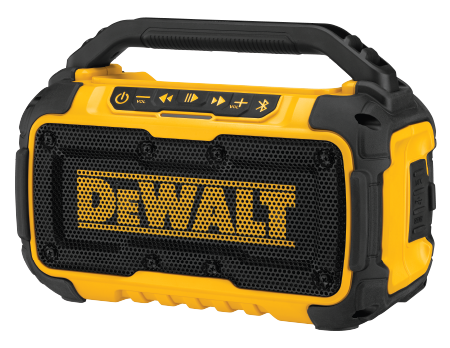 DCE100B
20V MAX* COMPACT JOBSITE BLOWER (TOOL ONLY)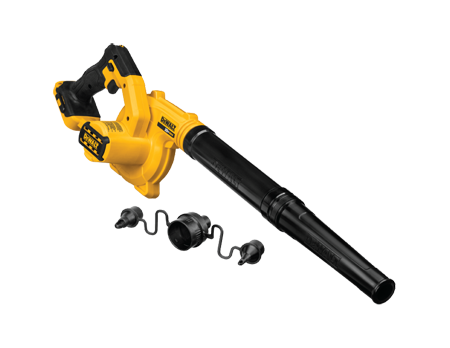 DCF883B
20V MAX* 3/8" IMPACT WRENCH (TOOL ONLY)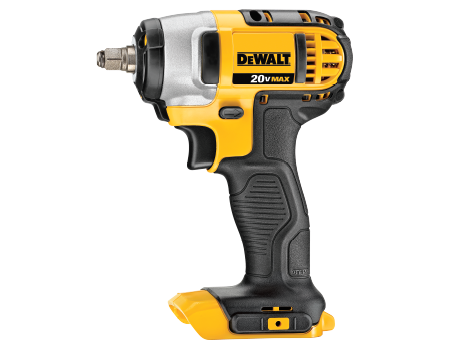 DCS356B
20V MAX* XR® BRUSHLESS CORDLESS 3-SPEED OSCILLATING MULTI-TOOL (TOOL ONLY)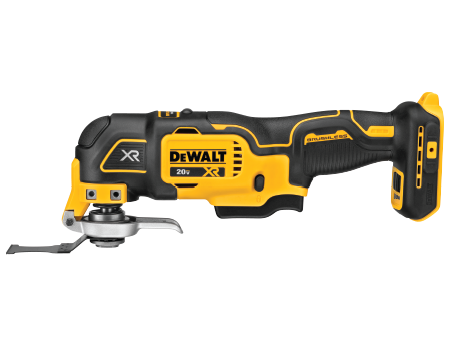 DCF887B
20V MAX* XR® 1/4" 3-SPEED IMPACT DRIVER (BARE)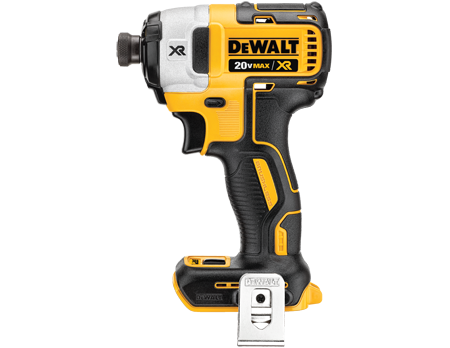 ---
Promotion 2
PURCHASE A SELECT FLEXVOLT™ KIT
2144079
DCH481X2
60V MAX* 1-9/16 IN. BRUSHLESS SDS MAX COMBINATION ROTARY HAMMER KIT
2195869
DCH614X2
60V MAX* 1-3/4 IN. BRUSHLESS CORDLESS SDS MAX COMBINATION ROTARY HAMMER KIT
2191706
DCS690X2
60V MAX* 9 IN. BRUSHLESS CORDLESS CUT-OFF SAW KIT
N/A
DCH735X2
60V MAX* 1 -7/8 IN. BRUSHLESS CORDLESS SDS MAX COMBINATION ROTARY HAMMER KIT
RECEIVE A BONUS FLEXVOLT ADVANTAGE™ BARE TOOL:
DCD999B
20V MAX* 1/2 IN. BRUSHLESS CORDLESS HAMMER DRILL/DRIVER WITH FLEXVOLT ADVANTAGE™ (TOOL ONLY)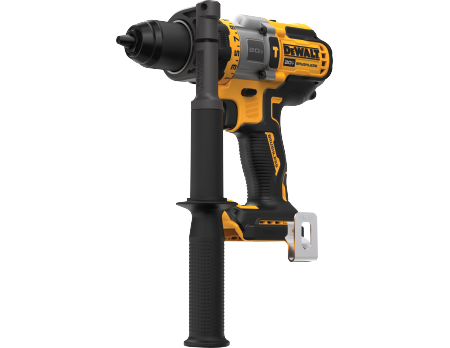 DCG416B
20V MAX* 4-1/2 IN. - 5 IN. BRUSHLESS CORDLESS PADDLE SWITCH ANGLE GRINDER WITH FLEXVOLT ADVANTAGE™ (TOOL ONLY)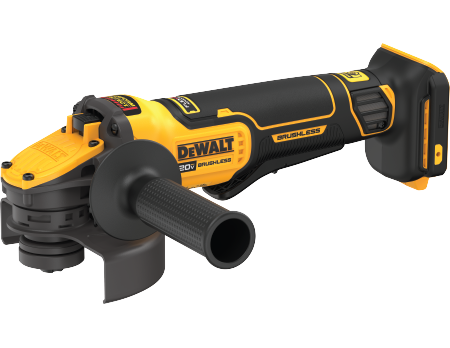 DCS386B
20V MAX* BRUSHLESS CORDLESS RECIPROCATING SAW WITH FLEXVOLT ADVANTAGE™ (TOOL ONLY)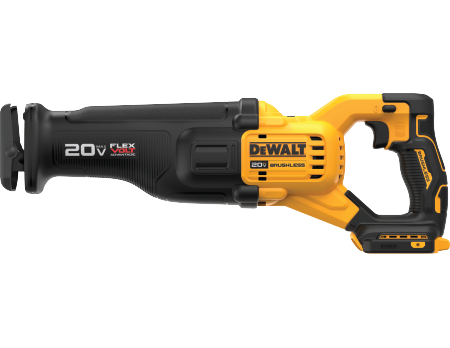 DCS573B
20V MAX* 7-1/4 IN. BRUSHLESS CORDLESS CIRCULAR SAW WITH FLEXVOLT ADVANTAGE™ (TOOL ONLY)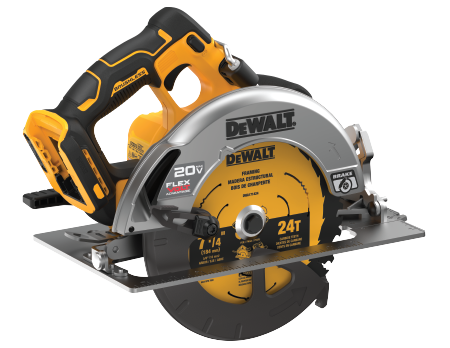 ---
Promotion 3
BUY A CRIMPING TOOL KIT PLUS A CABLE CUTTING KIT
2161779
DCE300M2
20V MAX* DIED CABLE CRIMPING TOOL KIT
2161780
DCE350M2
20V MAX* DIELESS CABLE CRIMPING TOOL KIT
2161782
DCE150D1
20V MAX* CABLE CUTTING TOOL KIT
RECEIVE BOTH A DCE151TD1 AND DCB104:
DCE151TD1
20V MAX* XR® CORDLESS CABLE STRIPPER KIT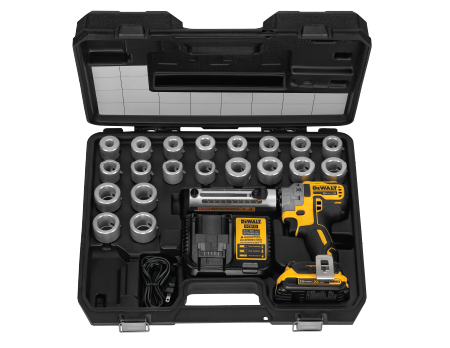 DCB104
MULTIPORT SIMULTANEOUS FAST CHARGER
---
Promotion 4
PURCHASE A PIPE THREADER KIT
0256945
DCE700X2
FLEXVOLT® 60V MAX* CORDLESS PIPE THREADER KIT
0257163
DCE700X2K
FLEXVOLT® 60V MAX* CORDLESS PIPE THREADER KIT WITH DIE HEADS
RECEIVE ONE BANDSAW FREE:
DCS377Q1
ATOMIC 20V MAX* BRUSHLESS CORDLESS 1-3/4 IN. BANDSAW KIT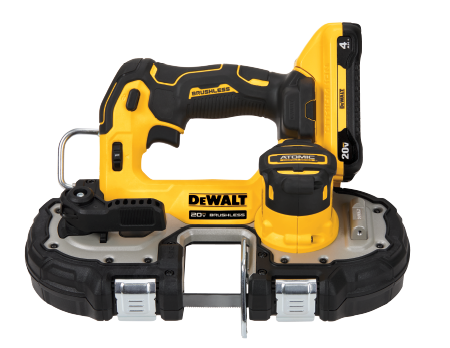 DCS374B
20V MAX* XR® BRUSHLESS DEEP CUT BAND SAW (BARE)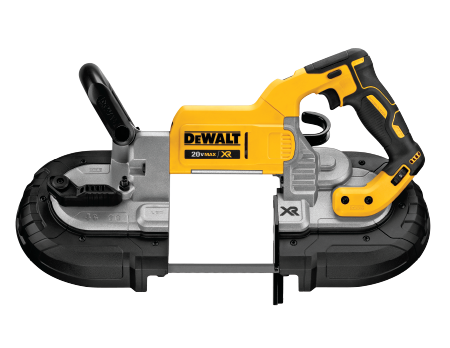 DCS376B
20V MAX* 5" DUAL SWITCH BAND SAW (TOOL ONLY)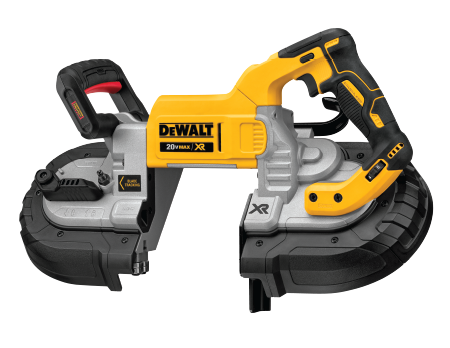 ---
Promotion 5
PURCHASE A DRYWALL SANDER
922484018
DWE7800
4.7 AMP ELECTRIC DRYWALL SANDER
RECEIVE A SELECT 20V KIT FREE:
DCS354D1
ATOMIC 20V MAX* BRUSHLESS CORDLESS OSCILLATING MULTI-TOOL KIT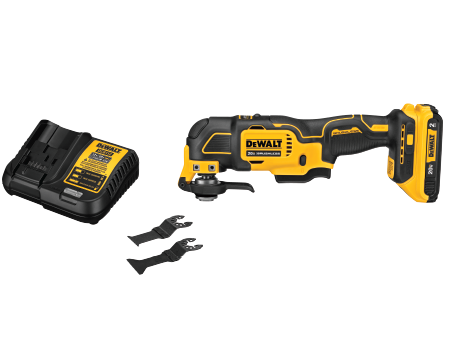 DCD709C2
ATOMIC 20V MAX* BRUSHLESS COMPACT CORDLESS 1/2 IN. HAMMER DRILL/DRIVER KIT
DCF809C1
ATOMIC 20V MAX* BRUSHLESS CORDLESS COMPACT 1/4 IN. IMPACT DRIVER KIT SINGLE BATTERY KIT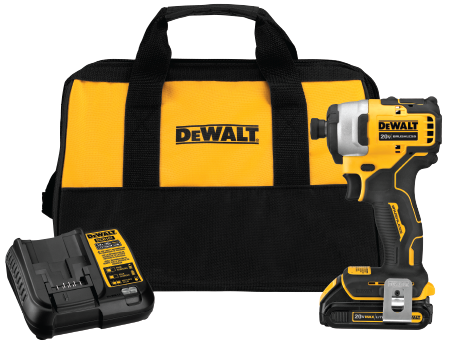 ---
Promotion 6
PURCHASE A D
E

WALT® DUST EXTRACTOR

0229761

DWV012

10 GALLON WET/DRY HEPA/RRP DUST EXTRACTOR

2121475

DWV010

8 GALLON WET/DRY HEPA/RRP DUST EXTRACTOR
RECEIVE A PACK OF VACUUM BAGS:
DWV9401
PAPER BAG (5 PACK) FOR DEWALT DUST EXTRACTORS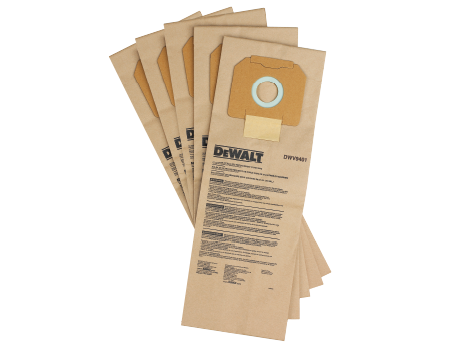 DWV9402
FLEECE BAG (5 PACK) FOR DEWALT DUST EXTRACTORS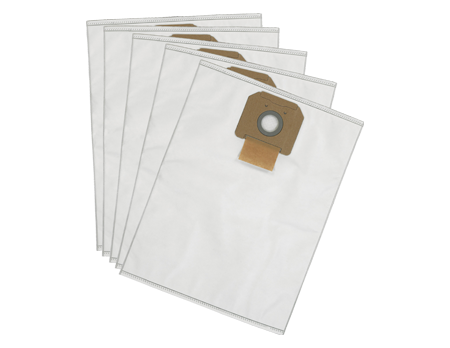 DWV9400
DISPOSABLE PLASTIC LINER (5 PACK) FOR DEWALT DUST EXTRACTORS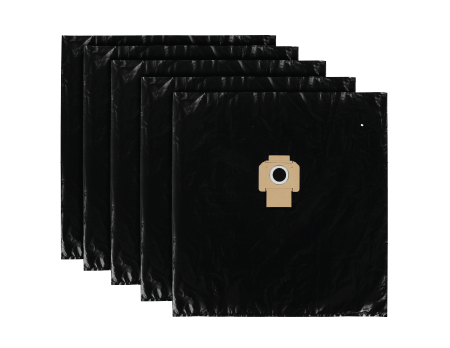 Redemption Registration
Redeem Your Bonus Items