Get Rewarded!
Purchase Select DEWALT® Tools
and Get Bonus Items
Rules and Regulations
Questions? We Have Answers
How do I redeem this promotion?
Scroll down to the redemption registration and enter your registration information. Select your qualifying D
E
WALT
®
product purchased, select your bonus item, and upload a picture of your invoice with the qualifying purchase.
How many bonus items can I submit for?
You can only redeem for one bonus item per invoice.
When is this promotion valid?
Promotion is valid for purchases made from 10/1/2019 through 12/31/2019. All redemptions must be submitted by 1/15/2020. Purchases must be made at a participating Fastenal® location.
Are invoices required for redemption?
Yes, proof of purchase on a single invoice is required for submission. Uploads must show the full Fastenal
®
invoice of D
E
WALT
®
products.
What purchases qualify for this promotion?
The following D
E
WALT
®
items qualify - DCD740B, DCE100B, DCE511B, DCF880B, DCF883B, DCG412B, DCGG571B, DCL074, DCL079B, DCS331B, DCS361B, DCS371B, DCS373B, DCS380B, DCS387B, DCS391B, DCS491B, DCS494B, DCS496B, DCS551B, DCV517B, DCV581H, DCD791B, DCD991B, DCD996B, DCD997B, DCF620B, DCF622B, DCF887B, DCF888B, DCF890B, DCF894B, DCF894HB, DCF897B, DCF898B, DCF899B, DCF899HB, DCG413B, DCG413FB, DCH133B, DCH273B, DCP580B, DCS367B, DCS570B, DCW210B, DCCS620B, DCG426B, DCH263B, DCN692B, DCS374B, DCW600B, DCD996P2, DCF880M2, DCF887M2, DCF890M2, DCF899P2, DCG413R2, DCGG571M1, DCS374P2, DCS380P1, DCS570P1, DCH133M2, DCH263R2, DCH263R2DH, DCH273P2, DCH273P2DHO, DCH293R2, DCH293X2, DCD130B, DCD130T1, DCD470B, DCD470X1, DCH773Y2, DCE700X2, DCE400D2, DCE300M2, DCE350M2, DCE150D1, DCE155D1.
Is there a limit to redemptions?
Each redemption must be from items purchased on a single transaction. Each customer can submit a maximum of 5 redemptions.
When can I expect to receive my bonus tools?
Bonus tools are provided by mail. Please allow 6-8 weeks for delivery. We reserve the right to substitute bonus tool for one of equal or greater value if one of the bonus tools is unavailable.

Promotion 1
Purchase one of these D
E

WALT® BRUSHED BARE TOOLS

259897

DCD740B

20V MAX RT ANGLE DRILL/DRVR (TOOL ONLY)

2161739

DCE100B

20V MAX BLOWER BARE KIT

91208147

DCE511B

20V MAX CORDLESS/CORDED JOBSITE FA

2121436

DCF880B

20V MAX* LITHIUM ION 1/2" IMPACT WRENCH WITH DETENT PIN (TOOL ONLY)

259900

DCF883B

20V MAX 3/8" WRENCH HOG RING (TOOL ONLY)

259910

DCG412B

20V MAX CUT-OFF TOOL (TOOL ONLY)

2113271

DCGG571B

20V GREASE GUN BARE

256757

DCL074

20V MAX ALL-PURPOSE LIGHT

2169458

DCL079B

20V MAX CORDLESS TRIPOD LIGHT BARE

259918

DCS331B

20V MAX JIG SAW (TOOL ONLY)

2161746

DCS361B

20V MAX MITER SAW (BARE)

2118405

DCS371B

20V BAND SAW (BARE)

259923

DCS373B

20V MAX METAL CUTTING CIRC SAW (TOOL)

259924

DCS380B

20V MAX RECIPROCATING SAW (TOOL ONLY)

2121454

DCS387B

20V MAX*COMPACT RECIPROCATING SAW (TOOL ONLY)

259925

DCS391B

20V MAX 6-1/2" CIRCULAR SAW (TOOL ONLY)

2161680

DCS491B

18 GAUGE SWIVEL METAL SHEARS BARE

2161683

DCS494B

14 GAUGE SWIVEL METAL SHEARS BARE

2161682

DCS496B

18 GAUGE OFF- SET METAL SHEARS BARE

2118421

DCS551B

20V MAX* LITHIUM ION CORDLESS DRYWALL CUT-OUT TOOL (TOOL ONLY)

2164756

DCV517B

20V MAX CRDLS 1/2 GAL VAC BARE

228814

DCV581H

20V / 18V MAX AC/DC WET DRY VAC
GET A BONUS DCB204 BATTERY:
DCB204
20V MAX 4.0 AH LI-ION BATTERY PCK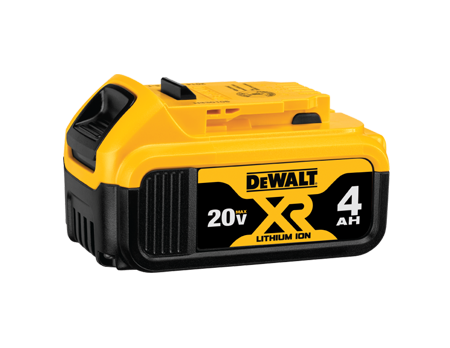 ---
Promotion 2
Purchase one of these D
E

WALT® BRUSHLESS BARE TOOLS

2161737

DCD791B

20V MAX XR LI-ION BL COMPACT DD (BARE)

2181863

DCD991B

20V MAX* XR LITHIUM ION BRUSHLESS PREMIUM DRILL / DRIVER (TOOL ONLY)

2336165

DCD996B

20V MAX* XR LITHIUM ION BRUSHLESS PREMIUM HAMMERDRILL (TOOL ONLY)

2128199

DCD997B

20V MAX XR TOOL CONNECT 3-SP HAMMER DRL

296811

DCF620B

20V MAX* XR LI-ION BRUSHLESS DRYWALL SCEWGUN (TOOL ONLY)

2164753

DCF622B

20V MAX XR VERSA-CLUTCH ADJUSTABLE TORQ

2121438

DCF887B

20V MAX* XR 3-SPEED BL IMPACT DRIVER

2128204

DCF888B

20V MAX XR TOOL CONNECT 1/4" IMPACT DRIV

2164758

DCF890B

20V MAX XR 3/8IN COMPACT IMPACT WR

91198506

DCF894B

20V MAX XR COMPACT HIGH-TORQUE IMP

91198449

DCF894HB

20V MAX XR COMPACT HIGH-TORQUE IMP

2161776

DCF897B

20V BL 3/4IN IMPACT WRENCH (BARE)

2121442

DCF898B

20V BL 7/16" IMPACT WRENCH BARE

226737

DCF899B

20V BL 1/2 IN IMPACT WR W. DETENT (BARE)

226738

DCF899HB

BL 1/2IN IMPACT WRENCH W RING (BARE)

2181808

DCG413B

20V XR BRUSHLESS 4.5IN GRINDER

2181809

DCG413FB

20V XR 5IN FLATHEAD GRINDER

2164745

DCH133B

20V MAX* XR BRUSHLESS 1" SDS PLUS D-HANDLE (BARE)

2121444

DCH273B

20V MAX* BRUSHLESS 1" SDS ROTARY HAMMER (BARE)

2164760

DCP580B

20V MAX* BRUSHLESS PLANER

2181873

DCS367B

20V MAX BRUSHLESS COMPACT RECIP SA

91198471

DCS570B

20V MAX BRUSHLESS 7 1/4 CIRC SAW

2191734

DCW210B

20V MAX BL 5IN ROS (BARE)

91198516

DCCS620B

DEWALT 20V MAX COMPACT CHAINSAW BA

91198451

DCG426B

20V MAX VARIABLE SPEED DIE GRINDER

256901

DCH263B

20V MAX* XR® BRUSHLESS 1-1/8 IN. SDS PLUS D-HANDLE ROTARY HAMMER (TOOL ONLY)

2118402

DCN692B

20V MAX CORDLESS FRAMING NAILER BARE

2121452

DCS374B

20V MAX* DEEP CUT BAND SAW (BARE)

256765

DCW600B

20V MAX COMPACT ROUTER
GET A BONUS DCB205 BATTERY:
DCB205
20V MAX* 5 AH BATTERY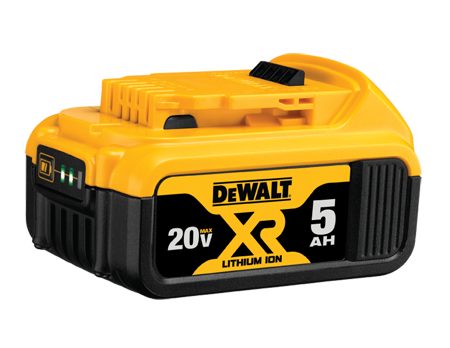 ---
Promotion 3
Purchase two of these D
E

WALT® BARE TOOLS

2161737

DCD791B

20V MAX XR LI-ION BL COMPACT DD (BARE)

2181863

DCD991B

20V MAX* XR LITHIUM ION BRUSHLESS PREMIUM DRILL / DRIVER (TOOL ONLY)

2336165

DCD996B

20V MAX* XR LITHIUM ION BRUSHLESS PREMIUM HAMMERDRILL (TOOL ONLY)

2128199

DCD997B

20V MAX XR TOOL CONNECT 3-SP HAMMER DRL

296811

DCF620B

20V MAX* XR LI-ION BRUSHLESS DRYWALL SCEWGUN (TOOL ONLY)

2164753

DCF622B

20V MAX XR VERSA-CLUTCH ADJUSTABLE TORQ

2121438

DCF887B

20V MAX* XR 3-SPEED BL IMPACT DRIVER

2128204

DCF888B

20V MAX XR TOOL CONNECT 1/4" IMPACT DRIV

2164758

DCF890B

20V MAX XR 3/8IN COMPACT IMPACT WR

91198506

DCF894B

20V MAX XR COMPACT HIGH-TORQUE IMP

91198449

DCF894HB

20V MAX XR COMPACT HIGH-TORQUE IMP

2161776

DCF897B

20V BL 3/4IN IMPACT WRENCH (BARE)

2121442

DCF898B

20V BL 7/16" IMPACT WRENCH BARE

226737

DCF899B

20V BL 1/2 IN IMPACT WR W. DETENT (BARE)

226738

DCF899HB

BL 1/2IN IMPACT WRENCH W RING (BARE)

2181808

DCG413B

20V XR BRUSHLESS 4.5IN GRINDER

2181809

DCG413FB

20V XR 5IN FLATHEAD GRINDER

2164745

DCH133B

20V MAX* XR BRUSHLESS 1" SDS PLUS D-HANDLE (BARE)

2121444

DCH273B

20V MAX* BRUSHLESS 1" SDS ROTARY HAMMER (BARE)

2164760

DCP580B

20V MAX* BRUSHLESS PLANER

2181873

DCS367B

20V MAX BRUSHLESS COMPACT RECIP SA

91198471

DCS570B

20V MAX BRUSHLESS 7 1/4 CIRC SAW

2191734

DCW210B

20V MAX BL 5IN ROS (BARE)

91198516

DCCS620B

DEWALT 20V MAX COMPACT CHAINSAW BA

91198451

DCG426B

20V MAX VARIABLE SPEED DIE GRINDER

256901

DCH263B

20V MAX* XR® BRUSHLESS 1-1/8 IN. SDS PLUS D-HANDLE ROTARY HAMMER (TOOL ONLY)

2118402

DCN692B

20V MAX CORDLESS FRAMING NAILER BARE

2121452

DCS374B

20V MAX* DEEP CUT BAND SAW (BARE)

256765

DCW600B

20V MAX COMPACT ROUTER

259897

DCD740B

20V MAX RT ANGLE DRILL/DRVR (TOOL ONLY)

2161739

DCE100B

20V MAX BLOWER BARE KIT

91208147

DCE511B

20V MAX CORDLESS/CORDED JOBSITE FA

2121436

DCF880B

20V MAX* LITHIUM ION 1/2" IMPACT WRENCH WITH DETENT PIN (TOOL ONLY)

259900

DCF883B

20V MAX 3/8" WRENCH HOG RING (TOOL ONLY)

259910

DCG412B

20V MAX CUT-OFF TOOL (TOOL ONLY)

2113271

DCGG571B

20V GREASE GUN BARE

256757

DCL074

20V MAX ALL-PURPOSE LIGHT

2169458

DCL079B

20V MAX CORDLESS TRIPOD LIGHT BARE

259918

DCS331B

20V MAX JIG SAW (TOOL ONLY)

2161746

DCS361B

20V MAX MITER SAW (BARE)

2161739

DCE100B

20V MAX BLOWER BARE KIT

259923

DCS373B

20V MAX METAL CUTTING CIRC SAW (TOOL)

259924

DCS380B

20V MAX RECIPROCATING SAW (TOOL ONLY)

2121454

DCS387B

20V MAX*COMPACT RECIPROCATING SAW (TOOL ONLY)

259925

DCS391B

20V MAX 6-1/2" CIRCULAR SAW (TOOL ONLY)

2161680

DCS491B

18 GAUGE SWIVEL METAL SHEARS BARE

2161683

DCS494B

14 GAUGE SWIVEL METAL SHEARS BARE

2161682

DCS496B

18 GAUGE OFF- SET METAL SHEARS BARE

2118421

DCS551B

20V MAX* LITHIUM ION CORDLESS DRYWALL CUT-OUT TOOL (TOOL ONLY)

2164756

DCV517B

20V MAX CRDLS 1/2 GAL VAC BARE

228814

DCV581H

20V / 18V MAX AC/DC WET DRY VAC
GET A BONUS DCB205-2CK BATTERY STARTER KIT:
DCB205-2CK
20V MAX* PREMIUM XR® 5.0AH LITHIUM ION 2- PACK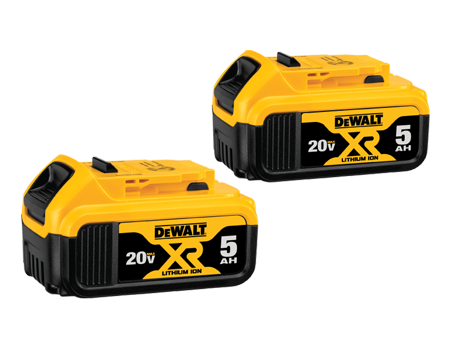 ---
Promotion 4
Purchase one of these D
E

WALT® Single Tool Kits

2156653

DCD996P2

20V MAX* XR Lithium Ion Brushless Premium 3-Speed Hammerdrill Kit (5.0Ah)

2117783

DCF880M2

20V Max* Lithium Ion 1/2" Impact Wrench (4.0Ah)

2121440

DCF887M2

20V MAX G2 BRUSHLESS IMPACT DRIVER KIT

2164759

DCF890M2

20V MAX XR 3/8IN COMPACT IMPACT WR

226740

DCF899P2

20V BL 1/2IN IMPACT WRENCH KIT W PIN 5Ah

2181810

DCG413R2

20V XR BRUSHLESS 4.5IN GRINDER KIT

2113270

DCGG571M1

20V Grease Gun

2121453

DCS374P2

20V MAX* DEEP CUT BAND SAW KIT

2118429

DCS380P1

20V MAX* Lithium Ion Reciprocating Saw Kit (5.0 Ah)

2132012

DCS570P1

20V MAX BRUSHLESS7 1/4 CIRC SAW KIT
Choose a bonus bare tool:
DCF887B
20V MAX* XR 3-SPEED BL IMPACT DRIVER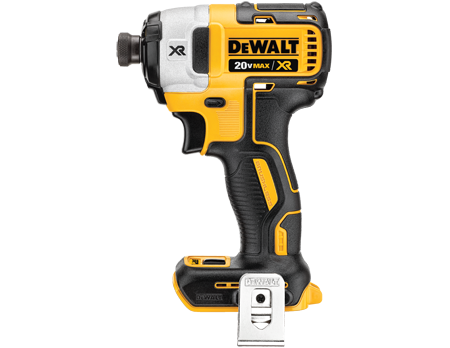 DCG412B
20V MAX CUT-OFF TOOL (TOOL ONLY)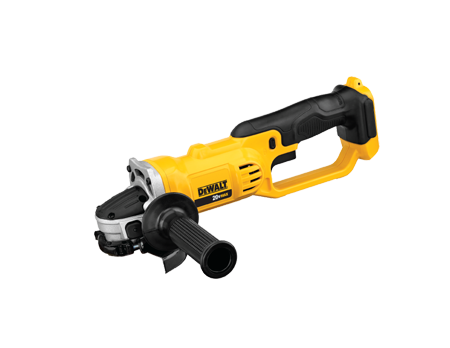 DCS380B
20V MAX RECIPROCATING SAW (Tool Only)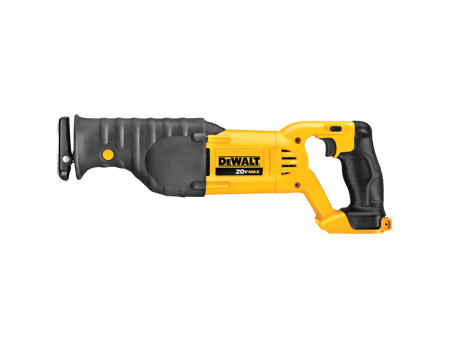 ---
Promotion 5
Purchase one of these D
E

WALT® CORDLESS HAMMERDRILLS

2164746

DCH133M2

20V MAX* XR BRUSHLESS 1" SDS PLUS D-HANDLE (4.0 AH)

256902

DCH263R2

20V MAX* 1-1/8IN 20V SDS PLUS ROTARY HAMMER

256903

DCH263R2DH

20V MAX* XR® BRUSHLESS 1-1/8 IN. SDS PLUS D-HANDLE ROTARY HAMMER KIT

233676

DCH273P2

20V MAX* BRUSHLESS 1" SDS ROTARY HAMMER W/5AH BATTERY

2132255

DCH273P2DHO

1IN SDS HAMMER KIT W/DUST COLLECTI

2164749

DCH293R2

20V MAX* BRUSHLESS 1-1/8" SDS ROTARY HAMMER (6.0 AH)

2164750

DCH293X2

20V MAX* BRUSHLESS 1-1/8" SDS ROTARY HAMMER (9.0 AH FV)
GET A BONUS DCF894B IMPACT WRENCH:
DCF894B
20V MAX XR COMPACT HIGH-TORQUE IMPACT WRENCH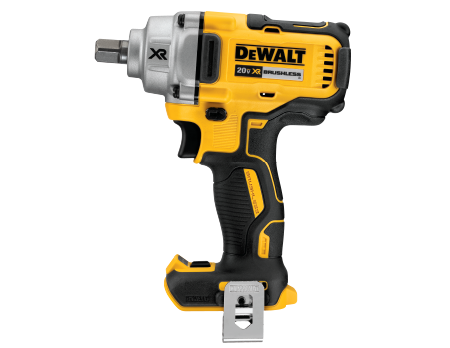 ---
Promotion 6
Purchase one of these D
E

WALT® FLEXVOLT TOOLS

2140083

DCD130B

60V MIXER/DRILL WITH E-CLUTCH SYST

2140082

DCD130T1

60V MIXER/DRILL W/ E-CLUTCH SYS KI

256941

DCD470B

60V MAX IN-LINE STUD & JOIST DR BA

256942

DCD470X1

60V MAX IN-LINE STUD&JOIST DRL KIT

256901

DCH263B

20V MAX* XR® BRUSHLESS 1-1/8 IN. SDS PLUS D-HANDLE ROTARY HAMMER (TOOL ONLY)

256902

DCH263R2

20V MAX* 1-1/8IN 20V SDS PLUS ROTARY HAMMER

256903

DCH263R2DH

20V MAX* XR® BRUSHLESS 1-1/8 IN. SDS PLUS D-HANDLE ROTARY HAMMER KIT

256915

DCH773Y2

FLEXVOLT® 60V MAX* 2 IN. CORDLESS SDS MAX COMBINATION HAMMER KIT
GET A BONUS DCB609 FLEXVOLT BATTERY:
DCB609
20/60V MAX FLEXVOLT LI-ION 9.0AH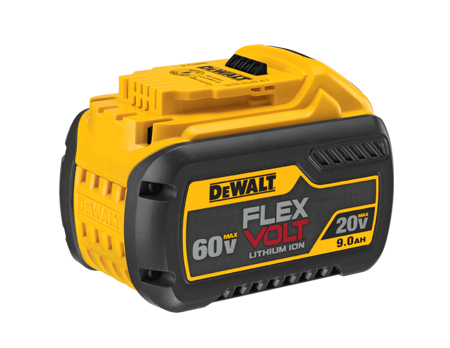 ---
Promotion 7
Purchase a D
E

WALT® DCE700X2 FLEXVOLT CORDLESS PIPE THREADER KIT

256945

DCE700X2

FLEXVOLT® 60V MAX* CORDLESS PIPE THREADER KIT
GET A BONUS DCK299D1T1 KIT:
DCK299D1T1
FLEXVOLT HAMMERDRILL & IMPACT KIT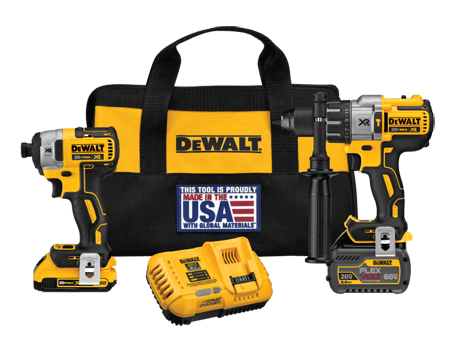 ---
Promotion 8
Purchase a D
E

WALT® DCE400D2 PEX EXPANDER KIT

2181845

DCE400D2

20V MAX PEX EXPANSION TOOL KIT
GET A BONUS 1212S1 TUBING CUTTER OR DCB203 BATTERY:
12121S1
PLASTIC TUBING CUTTER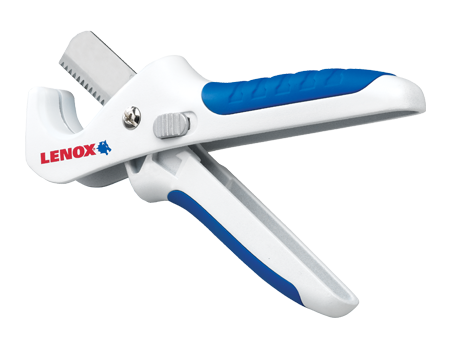 DCB203
20V MAX 2.0AH LI-ION BATTERY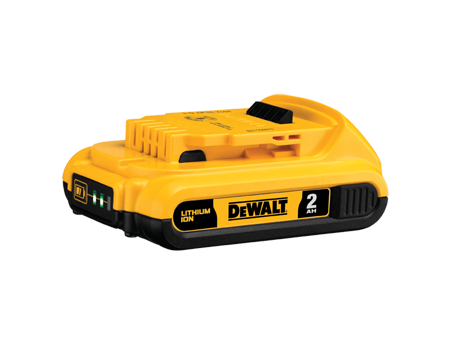 ---
Promotion 9
Purchase a D
E

WALT® DCE300M2 OR DCE350M2 CRIMPING TOOL KIT

2161779

DCE300M2

DIED CABLE CRIMPING TOOL KIT

2161780

DCE350M2

DIELESS CABLE CRIMPING TOOL KIT
GET A BONUS DCK494P2 4-TOOL COMBO KIT:
DCK494P2
20V MAX XR LI-ION 4-TOOL COMBO KIT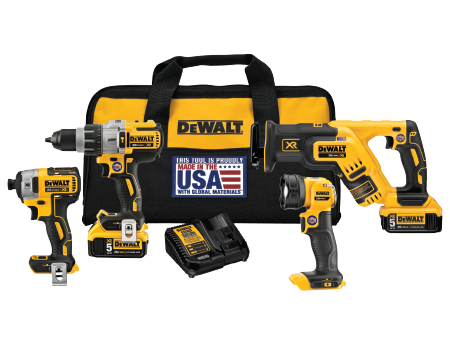 ---
Promotion 10
Purchase a D
E

WALT® DCE150D1 OR DCE155D1 CABLE CUTTING TOOL KIT

2161782

DCE150D1

20V MAX CABLE CUTTING TOOL KIT

2181879

DCE155D1

20V MAX ACSR CABLE CUTTING TOOL
GET A BONUS DCF887D2 IMPACT KIT:
DCF887D2
20V MAX BRUSHLESS IMPACT DRIVER KIT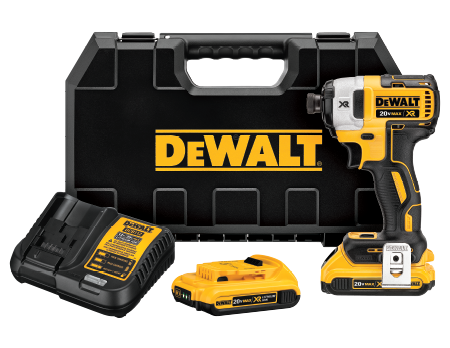 ---
Promotion 11
PURCHASE 15,000 - 35,999 D
E

WALT® DRIL-FLEX® SCREWS

N/A

N/A

SEE Q4 FLYER FOR ELIGIBLE ELCO DRIL-FLEX® STRUCTURAL DRILL SCREWS
GET A BONUS VERSA-CLUTCH SCREWGUN KIT:
DCF622M2
20V MAX XR VERSA-CLUTCH ADJUSTABLE TORQUE SCREWGUN KIT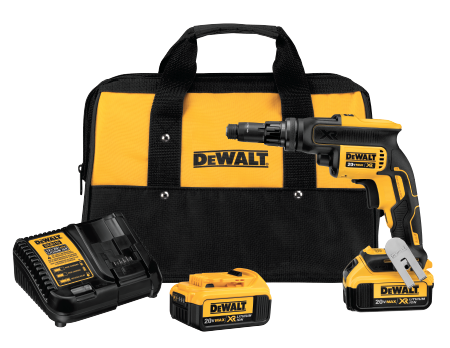 ---
Promotion 12
PURCHASE 36,000 D
E

WALT® DRIL-FLEX® SCREWS

N/A

N/A

SEE Q4 FLYER FOR ELIGIBLE ELCO DRIL-FLEX® STRUCTURAL DRILL SCREWS
GET 3 BONUS VERSA-CLUTCH SCREWGUN KITS:
DCF622M2
(3) 20V MAX XR VERSA-CLUTCH ADJUSTABLE TORQUE SCREWGUN KIT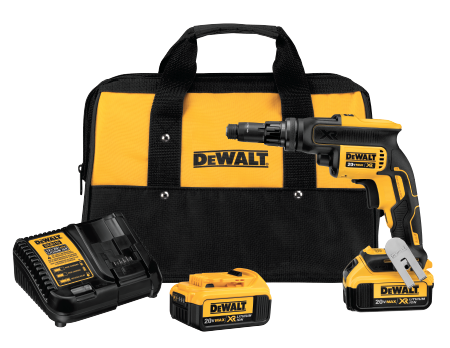 ---
Promotion 13
PURCHASE 15,000 D
E

WALT® ENGINEERED BY POWERS™ PINS AND 15,000 LOADS

N/A

N/A

SEE Q4 FLYER FOR ELIGIBLE DEWALT ENGINEERED BY POWERS PINS AND LOADS
GET A BONUS POWDER ACTUATED TOOL:
DDF212035P
DEWALT SEMI-AUTOMATIC POWDER ACTUATED TRIGGER TOOL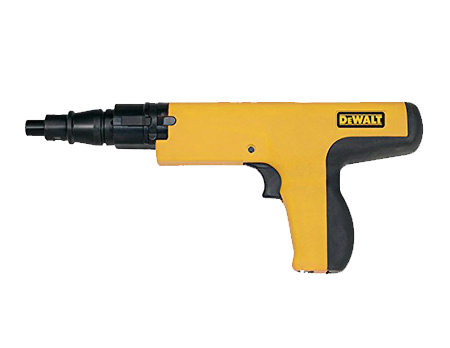 Redemption Registration
Redeem Your Bonus Items